Cars and Caffeine St. Pete, Florida - 70 Degrees and there coming out
---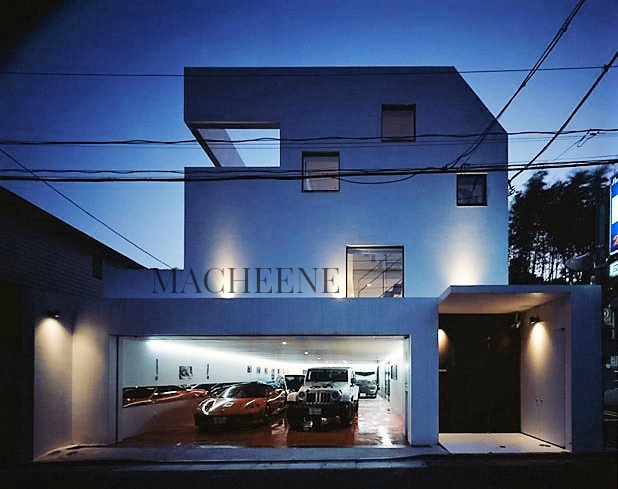 admin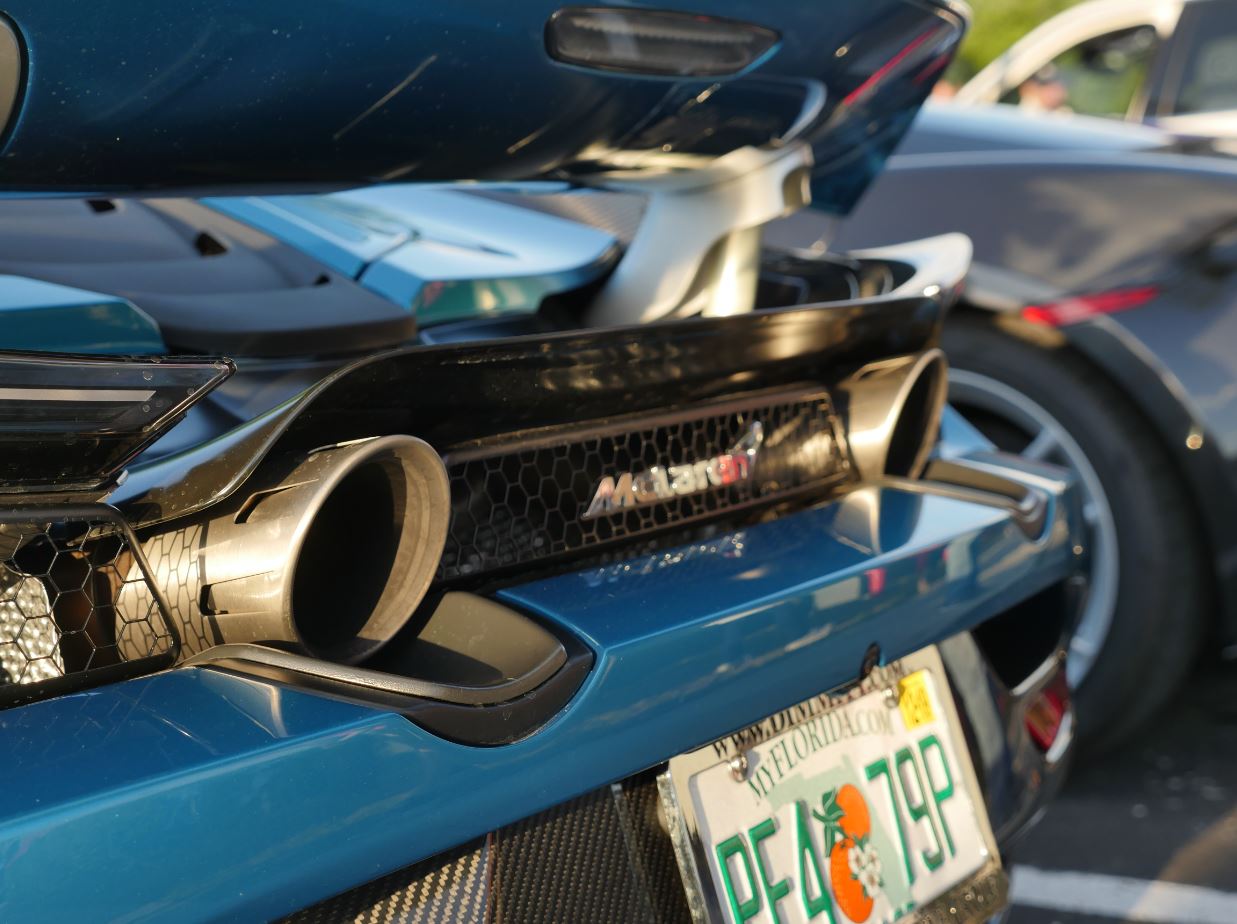 What do you have when you wake up at 7 am and head over to your local Cars and Caffeine, well a lot of turbos, superchargers, and speed. When we look at the supercar revolution it is quite easy to see that states with bigger highways and great weather would host some of the best cars in the world. We all know that London is on a big hunting ground we have our Arab Emirate states but who truly holds the crown in the contiguous 50 the top 5 that may certainly not come as a surprise happen to be:
California
Florida
Texas
Nevada
New York
We happen to be in #2 but I really consider it # 1 due to population and the amenities, the former Spanish territory El Florida. Car meets abound, among other things (beaches, beautiful people, relaxed lifestyle) there is an opportunity to see something special daily and there is always something to do on the weekend, but I assume you can say that everywhere. Today was one of those perfect days were California's would wish to trade places and these are my top favorite cars from the Caffeine affair that is the header of this video:
Tops Down Low - Mclaren 720S Spyder - Light Ocean:
If you think you have to sacrifice without your top Mclaren tells you No! and that makes this car makes you say yeaaa!!!! The fastest sports car/GT in this price range (Mid $200K to 300K) the car wreaks special. Some spec's to blow you're mind
0-60 - 2.8 Seconds
Top Speed unchnaged - 212 MPH (Talk about summer breeze)
4.0TT V8 / 710 HP - 568 LB FT / 3,326 LBS
Pure futuristic Sexy in front of your eyes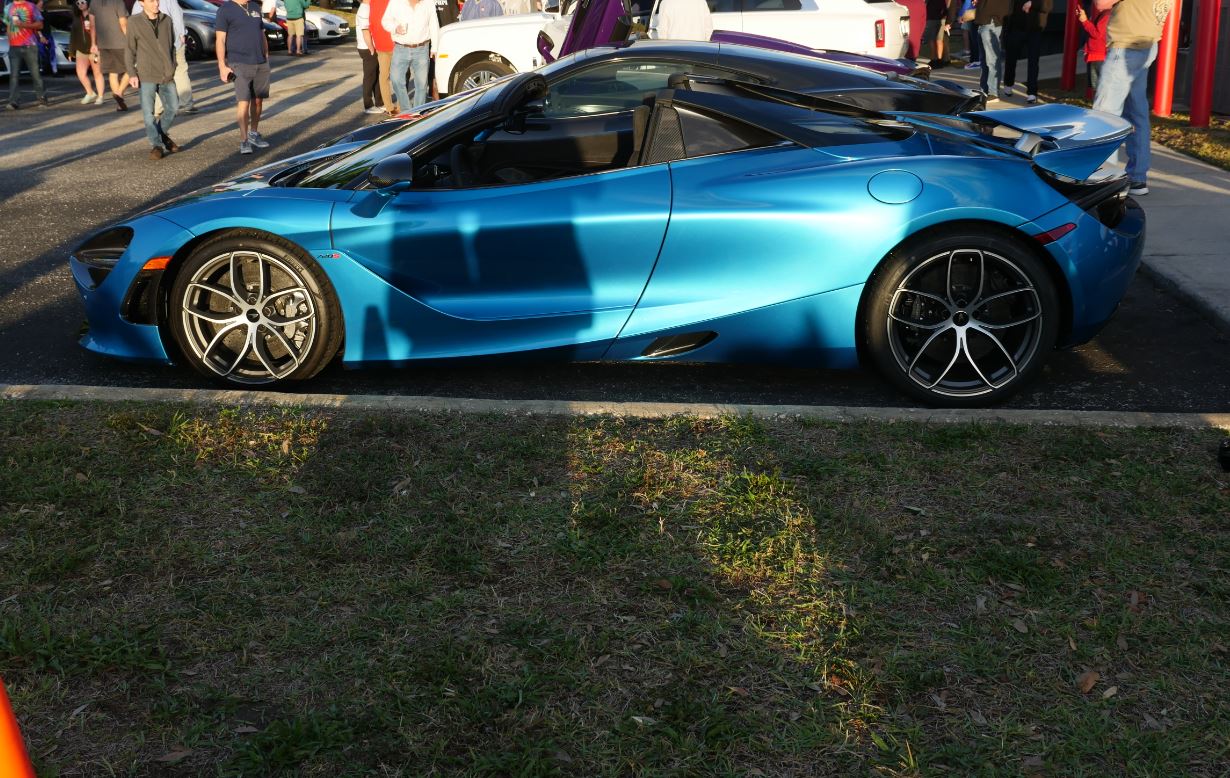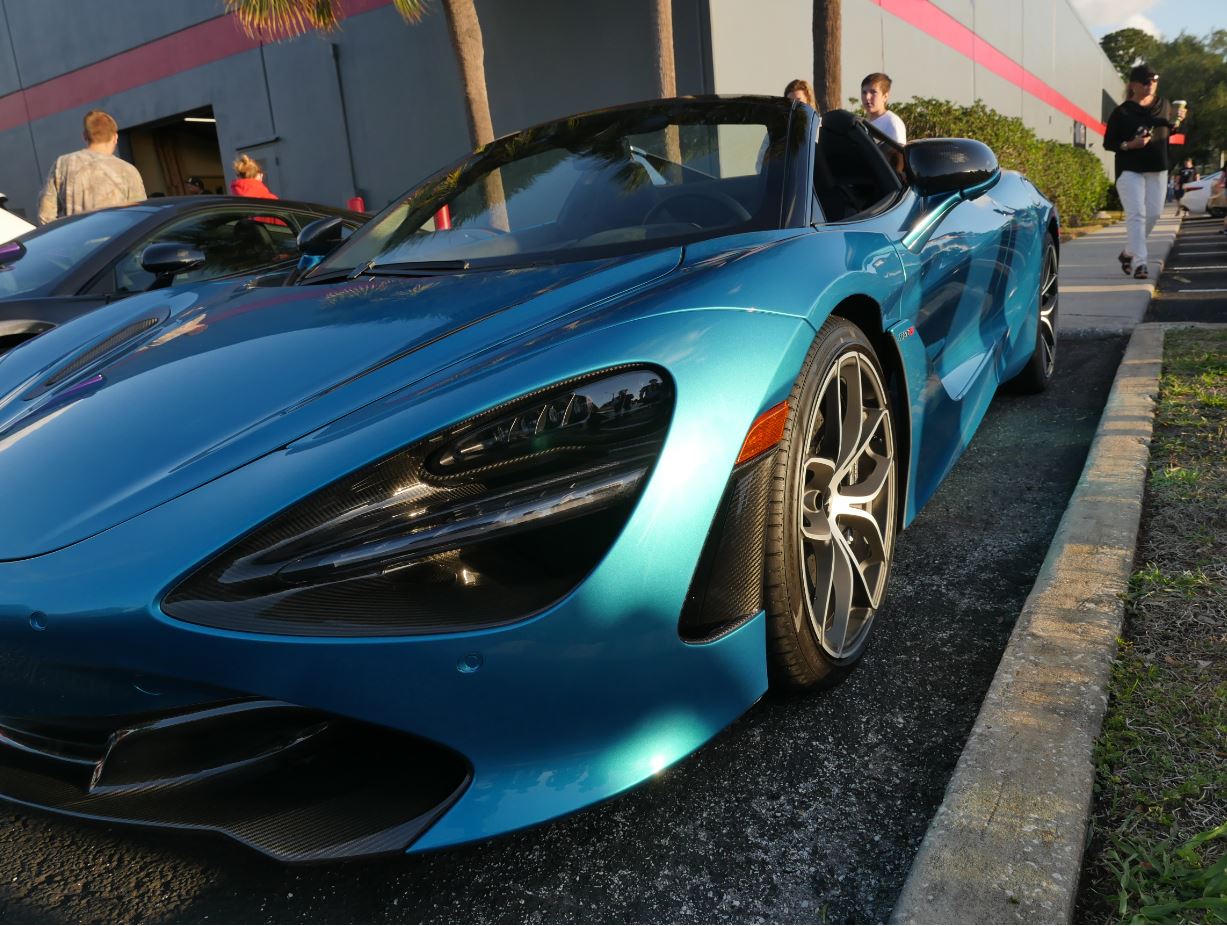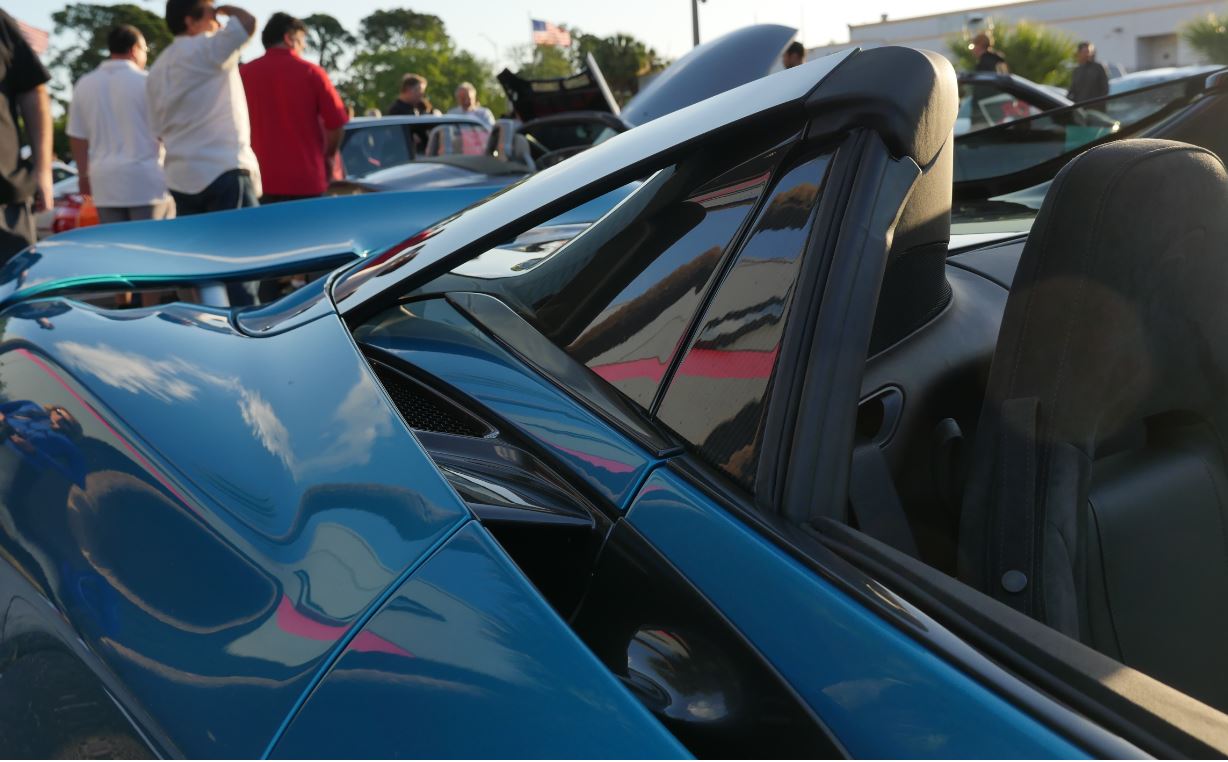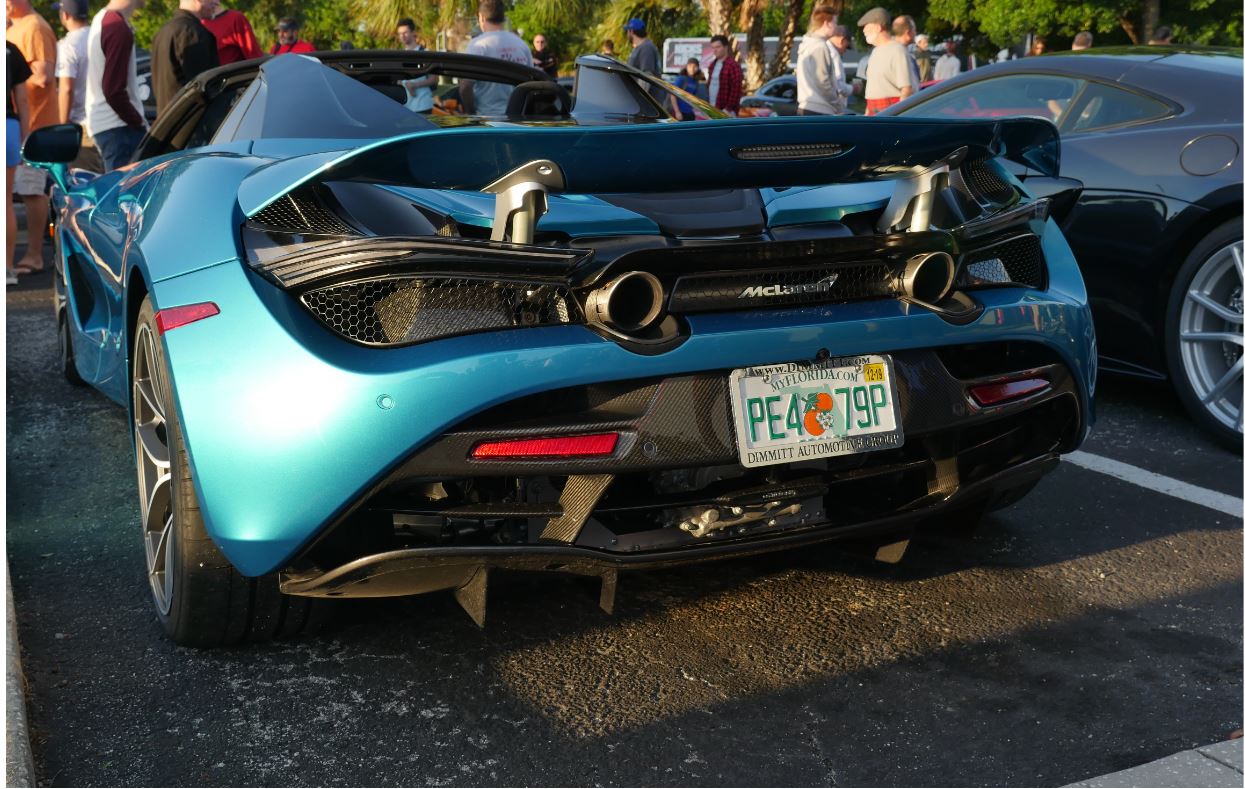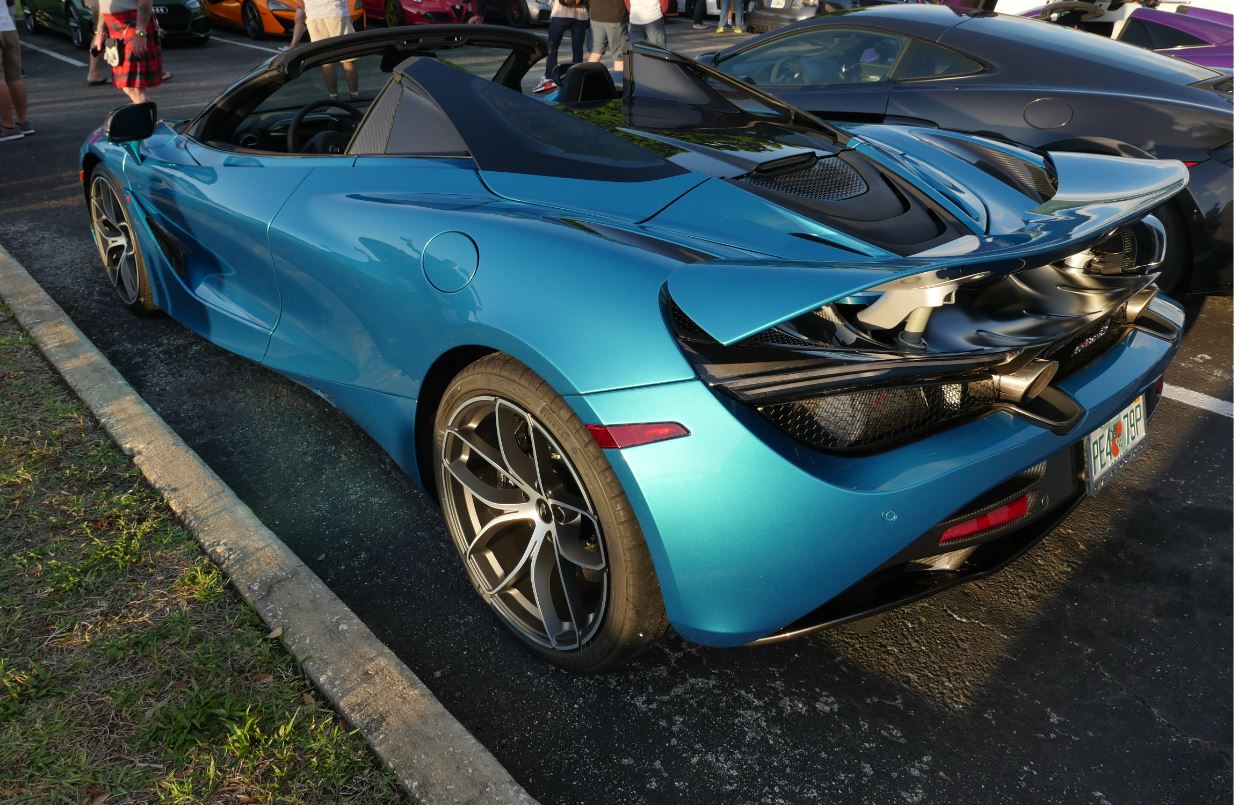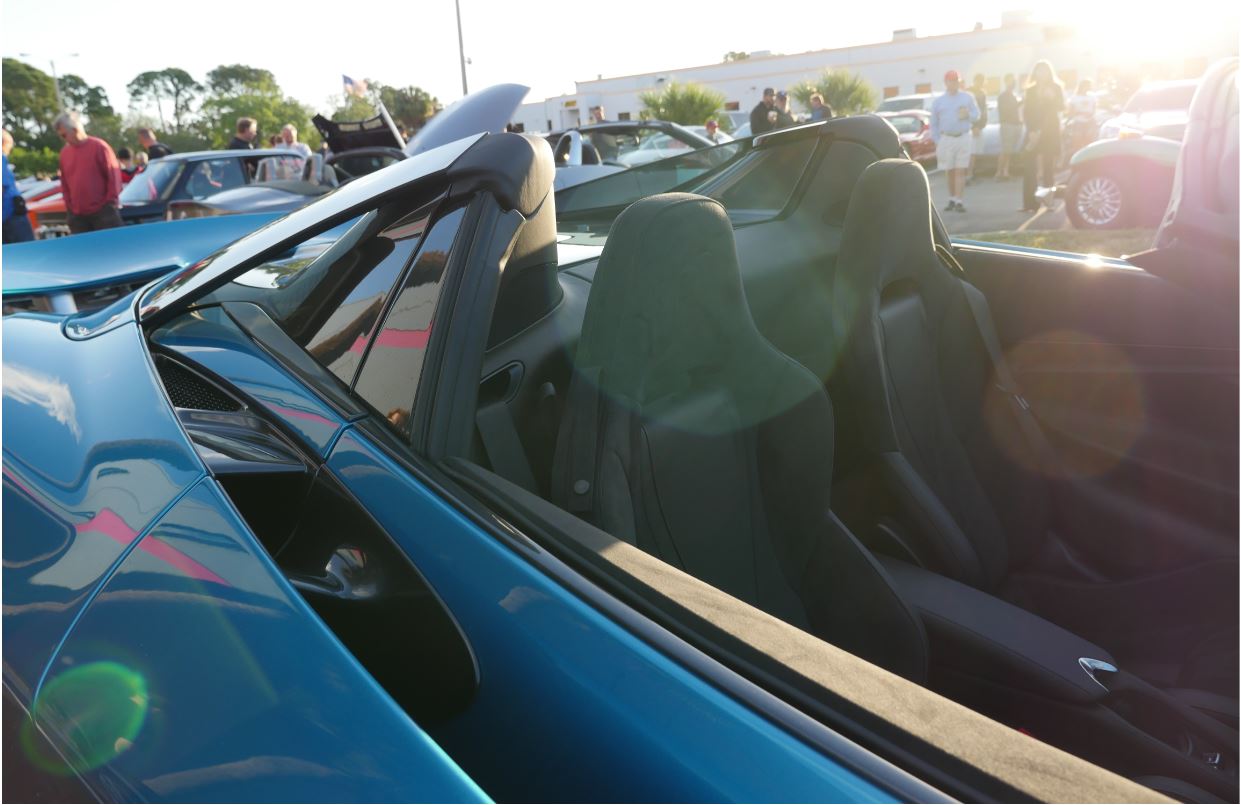 Huracan Performante - Blacked out:
What I call the affordable supercar is now seen everywhere with a great price point of $200K amen to Lambo and the naturally aspirated crowd. It takes strength to hold the crown and for the average Joe Schmo the dreams become reality with this beast. Still holding its looks and a top speed of 202 MPH this happens to be the sportiest model, this purely is meant for the track which means a stiffer suspension with aerodynamic treatments to enhance maneuverability buckle the seat belts for one of the fastest cars on the Nurburing rings the time is now.
0-60 - 2.6 Seconds
Top Speed unchanged - 202 MPH
5.2 V10 / 640 HP - 443 LB FT / 3,135 LBS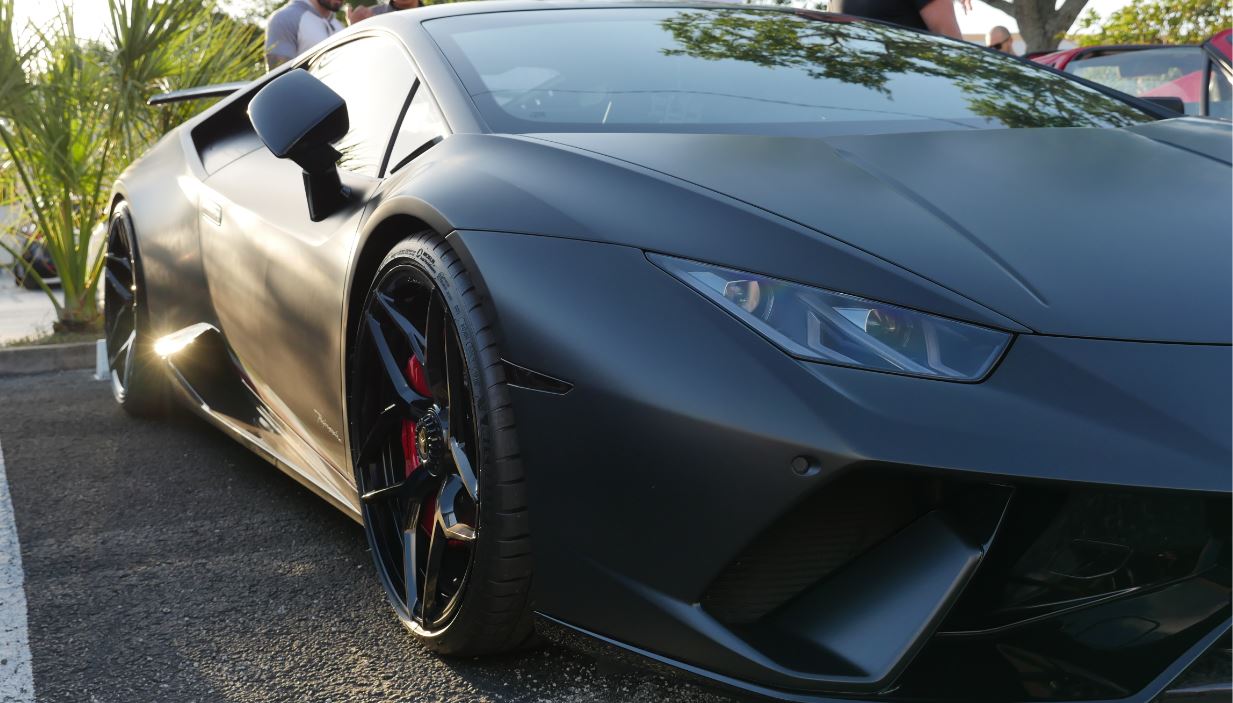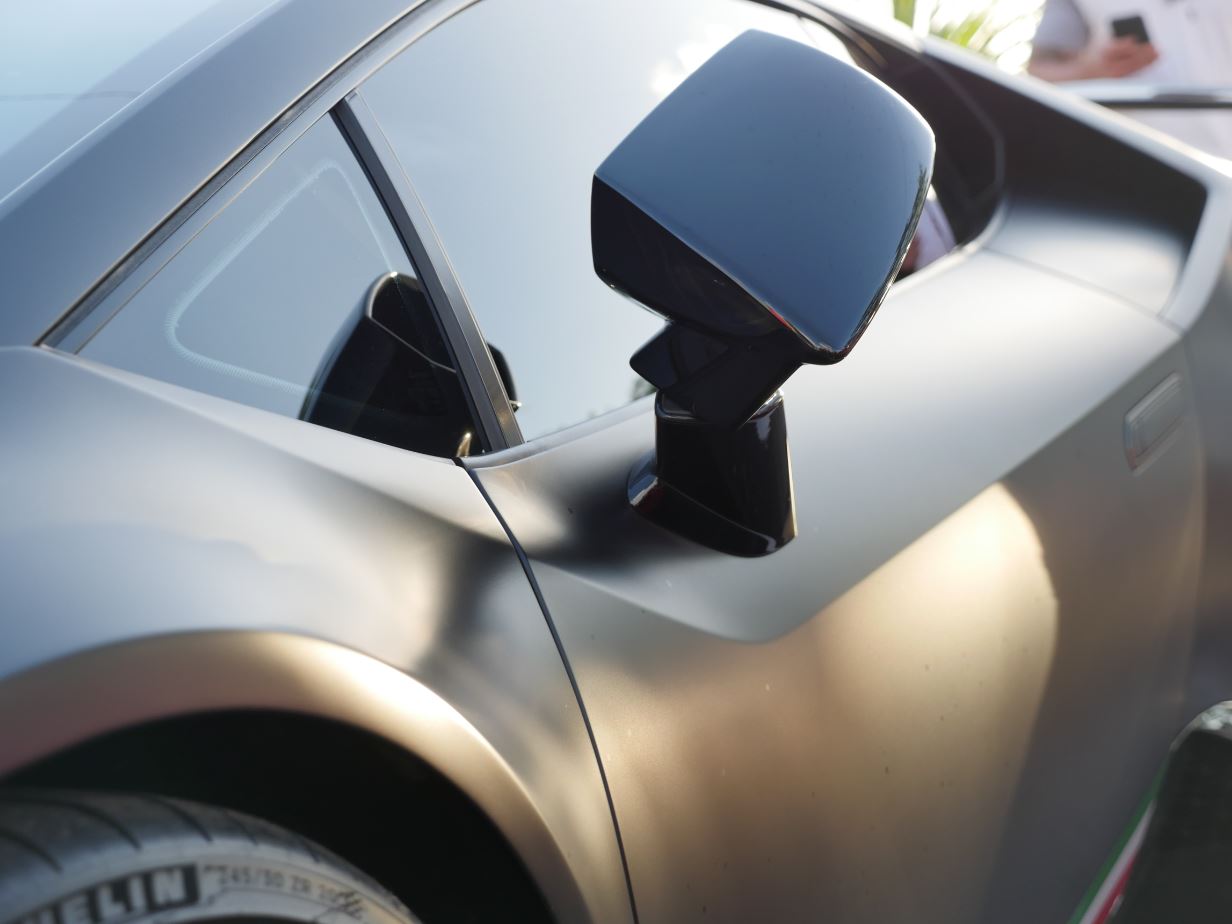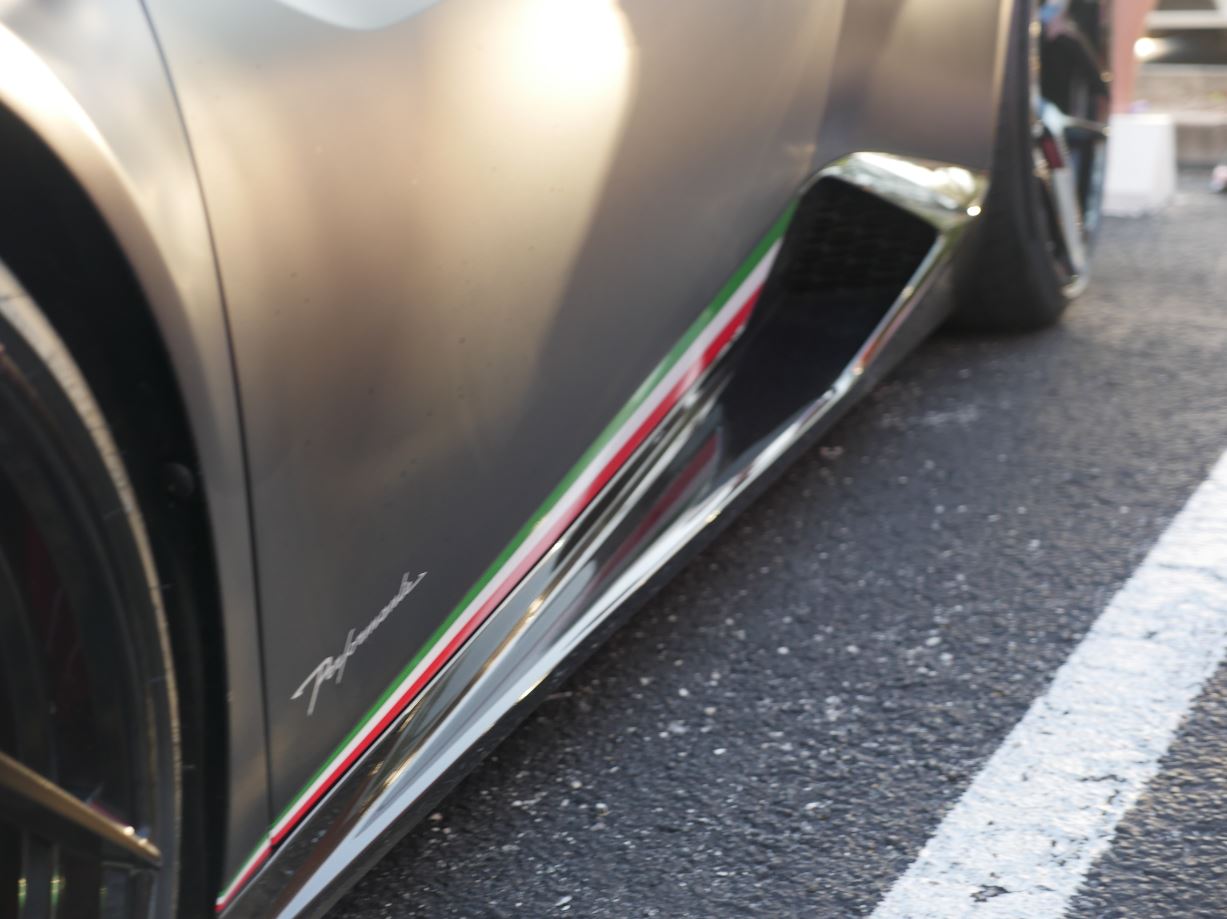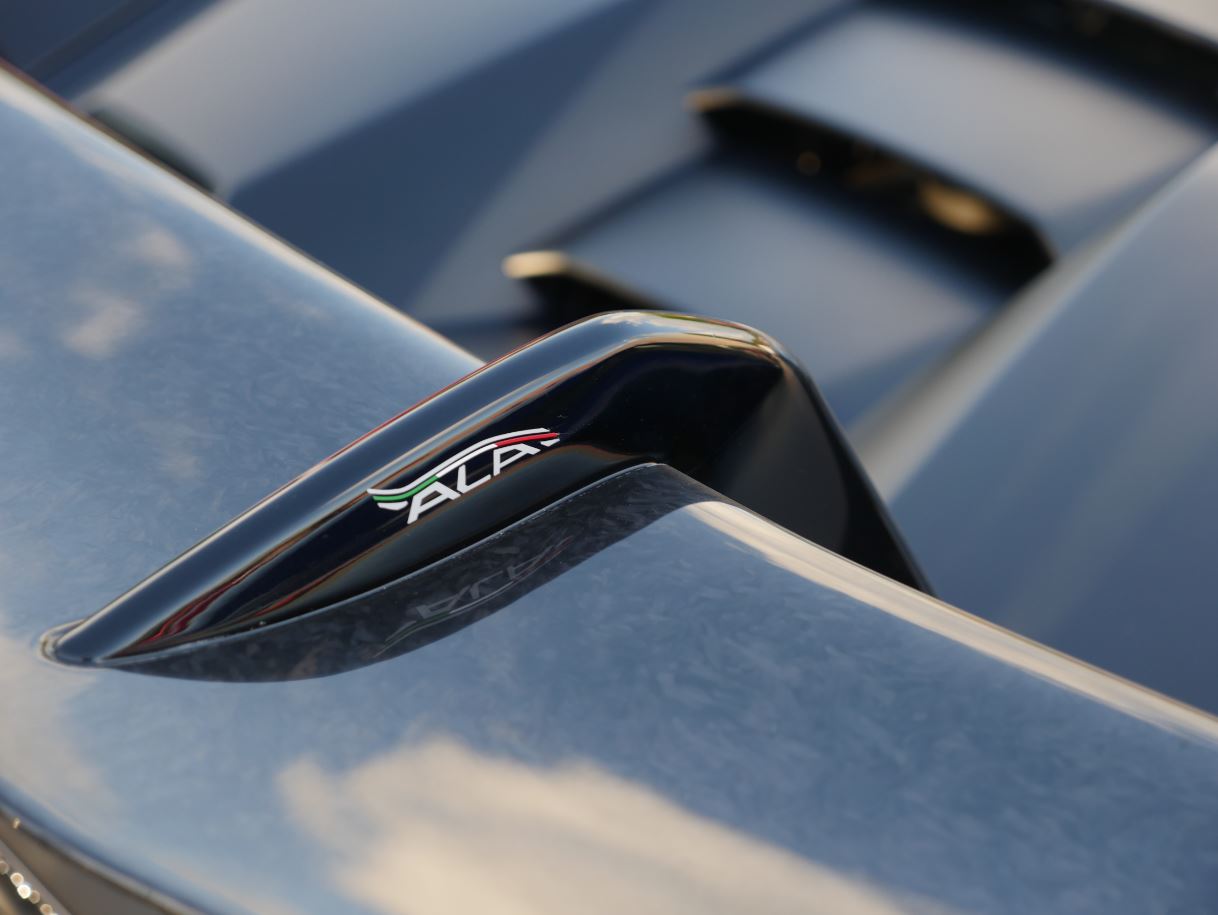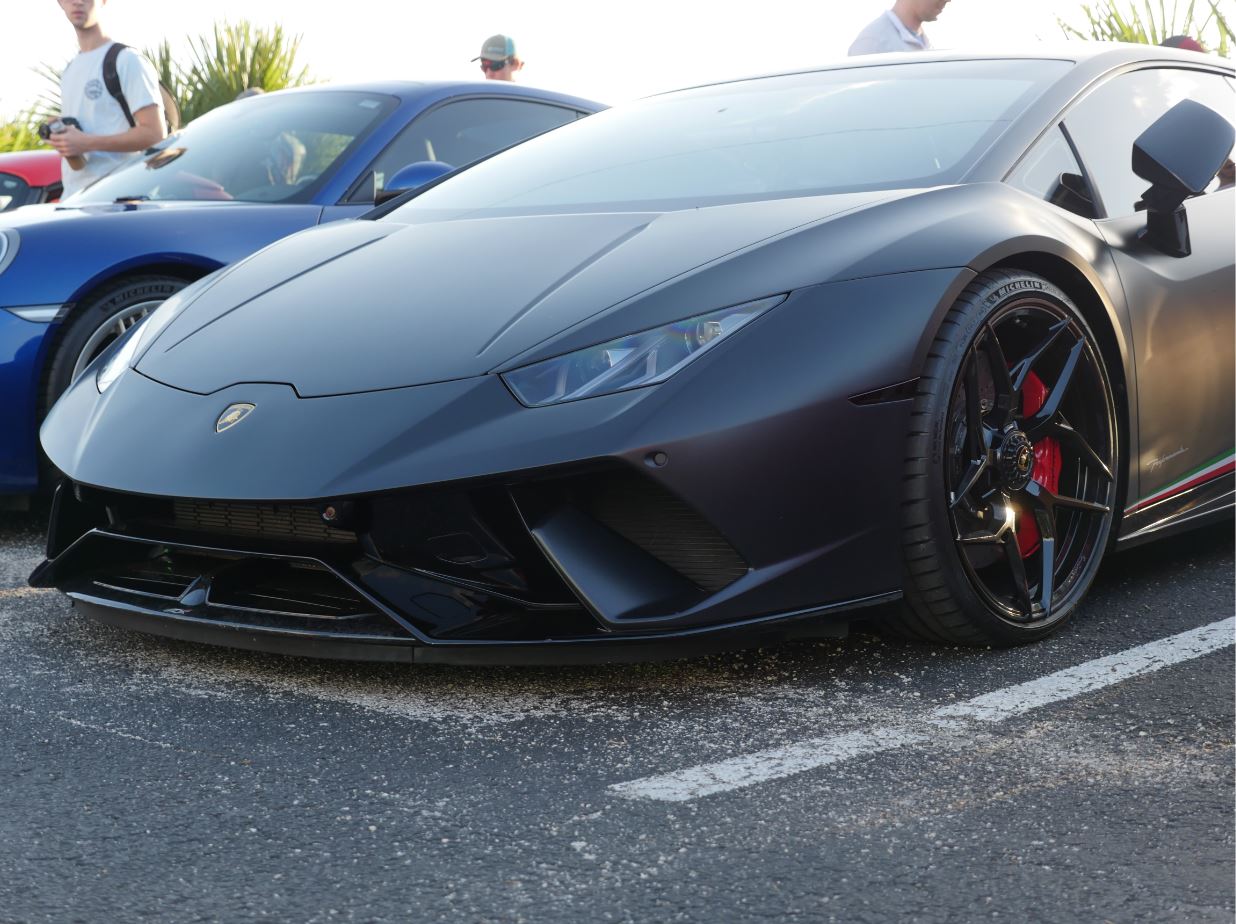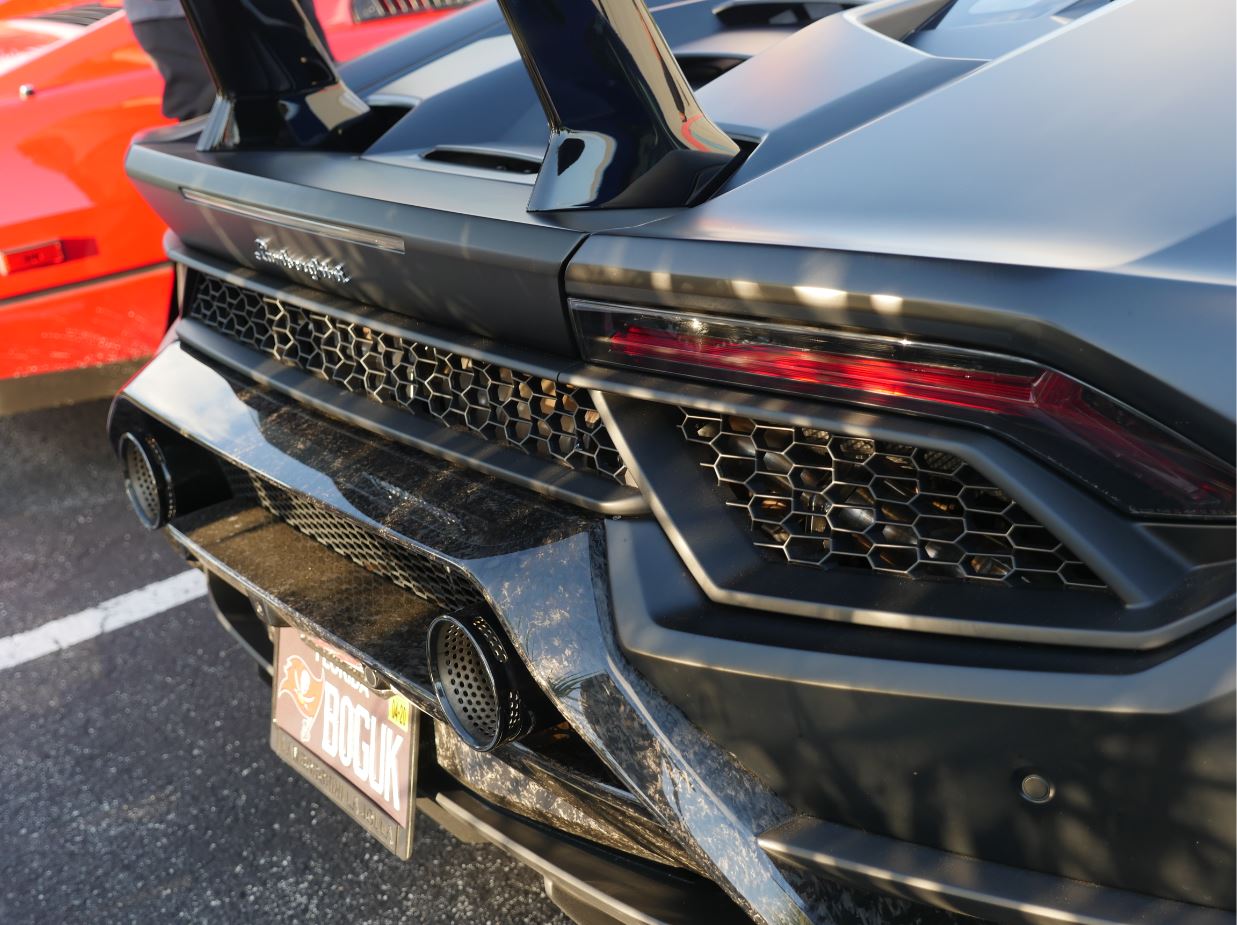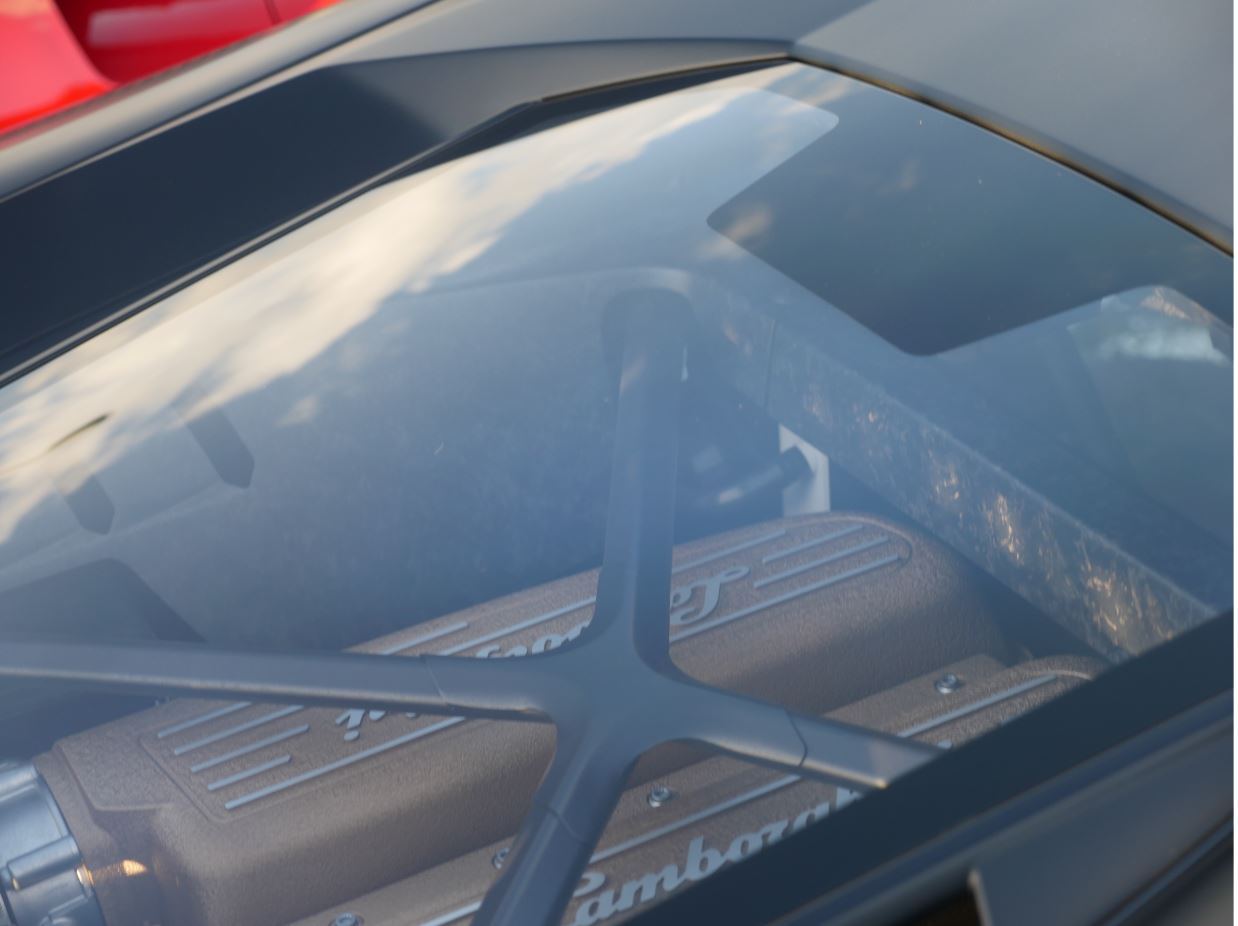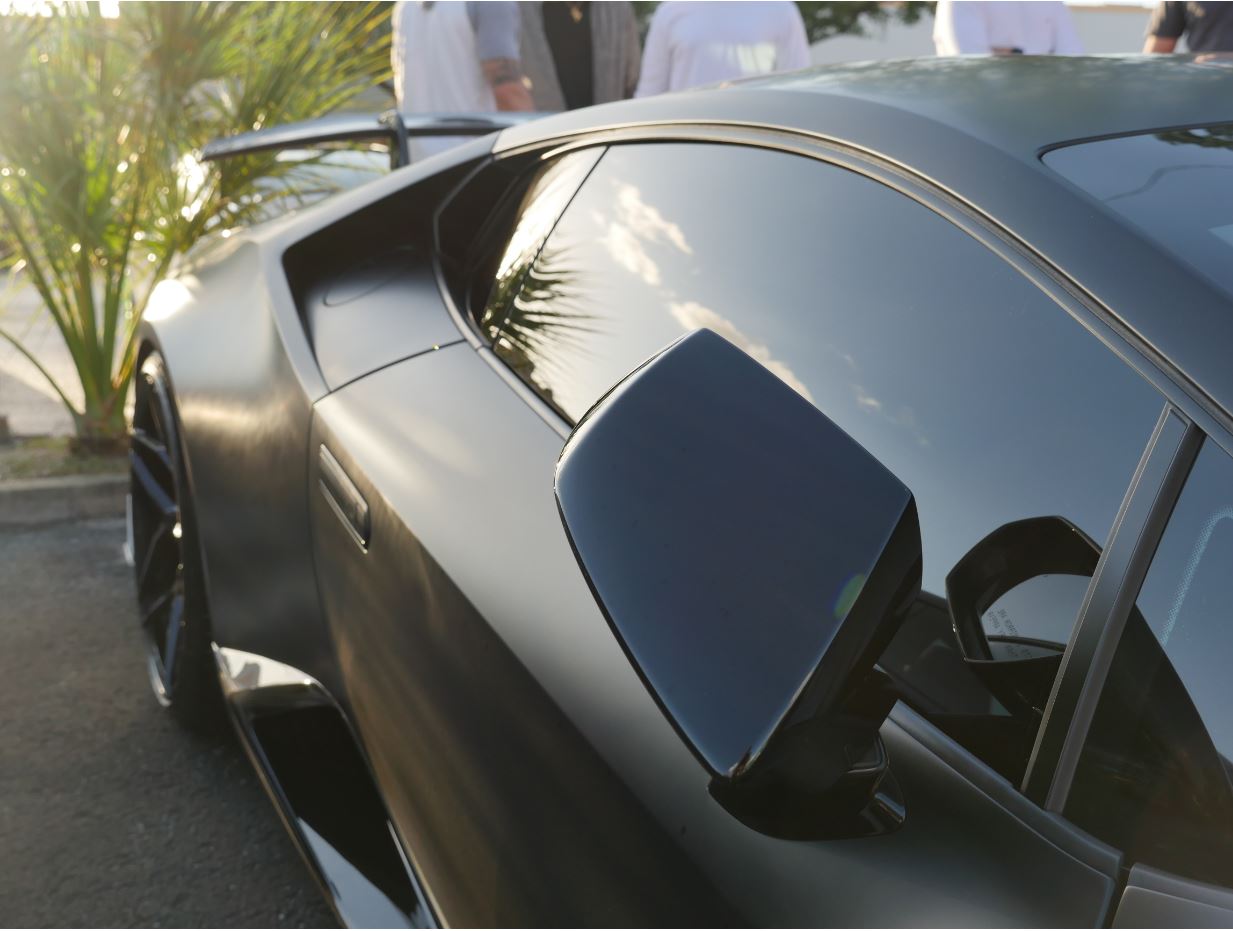 Audi R8 with the Performance Kits - Code Red:
If you prefer something less sporty more GT and more Tron like. This is Performante's Half Brother they share a lot but act so differently. This one boasting Audi's advanced interior, the luxuries abound but the look reminds you of any movie that boast THE FUTURE in the title. The red hot, actually still remains a bit underneath the covers and unknown but truly a sight to see when in person this is another reason to get up early.
0-60 - 2.8 Seconds
Top Speed unchanged - 205 MPH
5.2 V10 / 610 HP - 413 LB FT / 3,627 LBS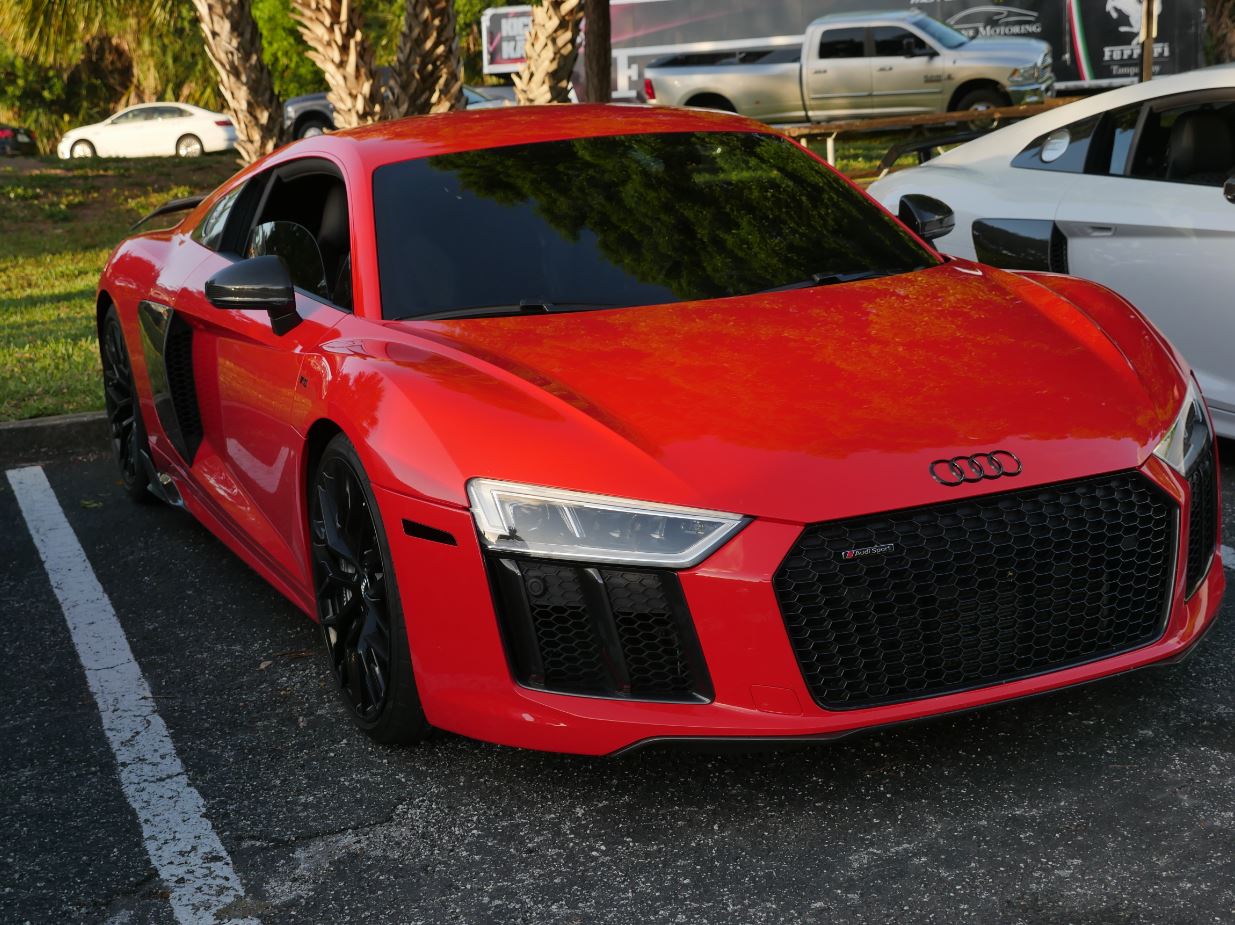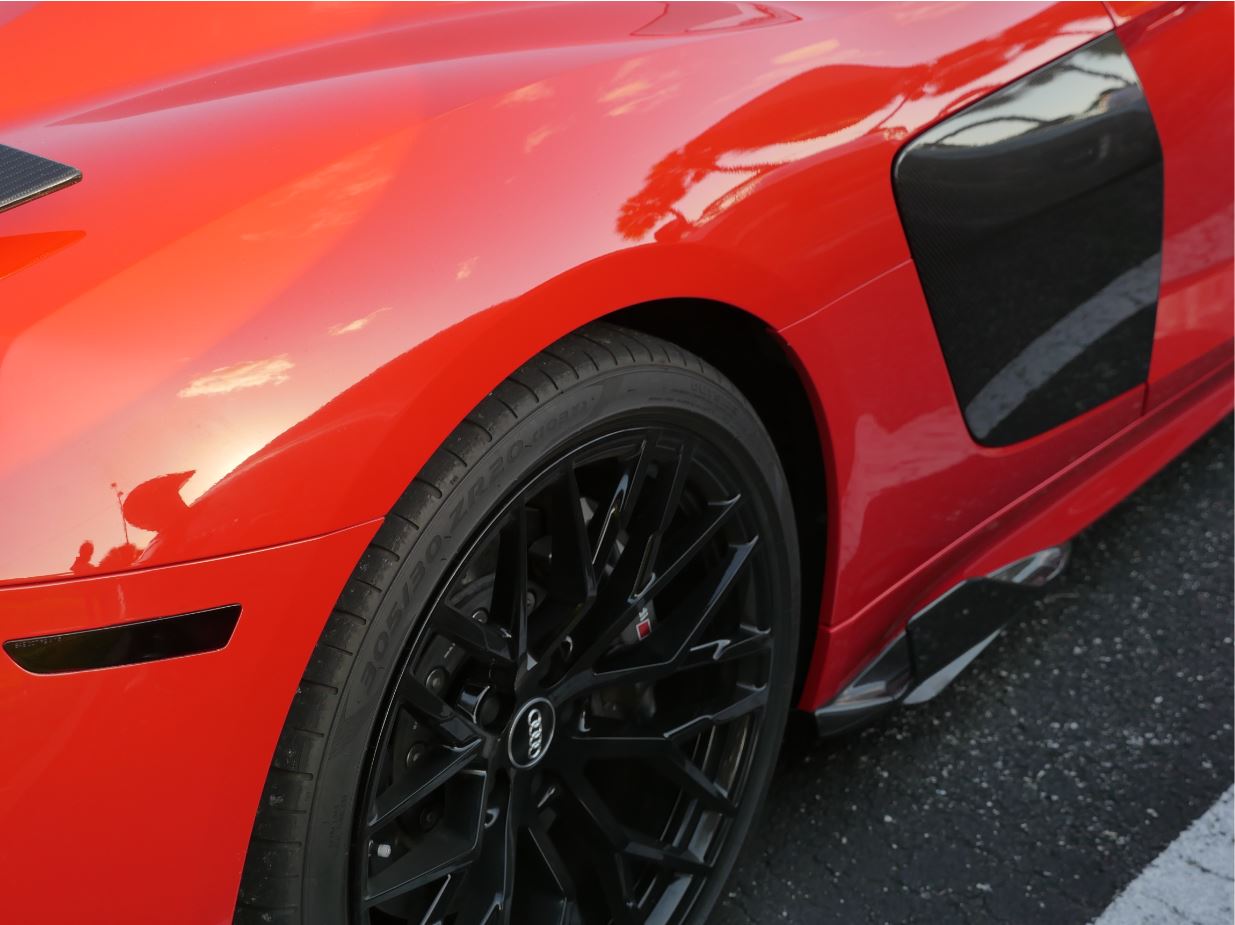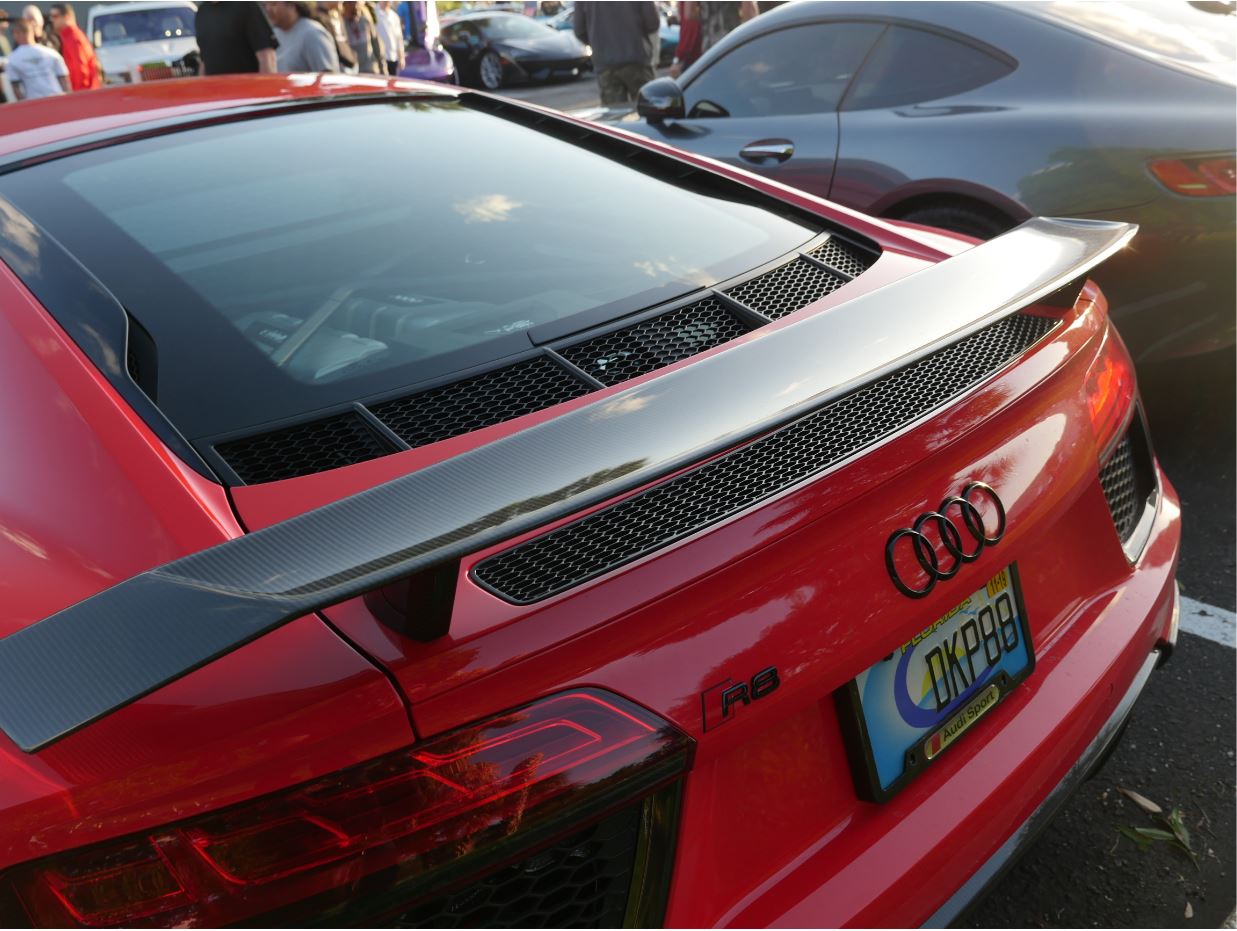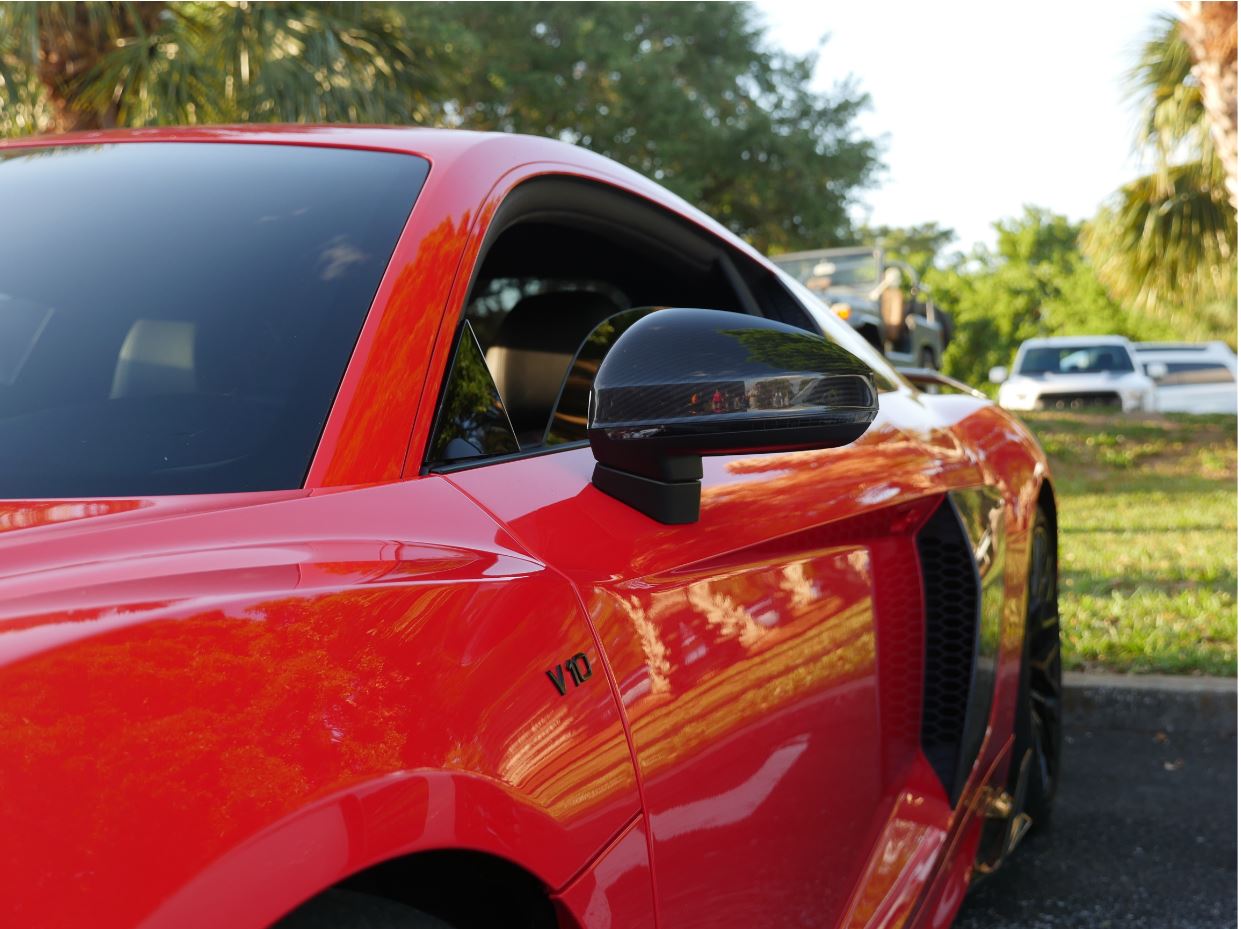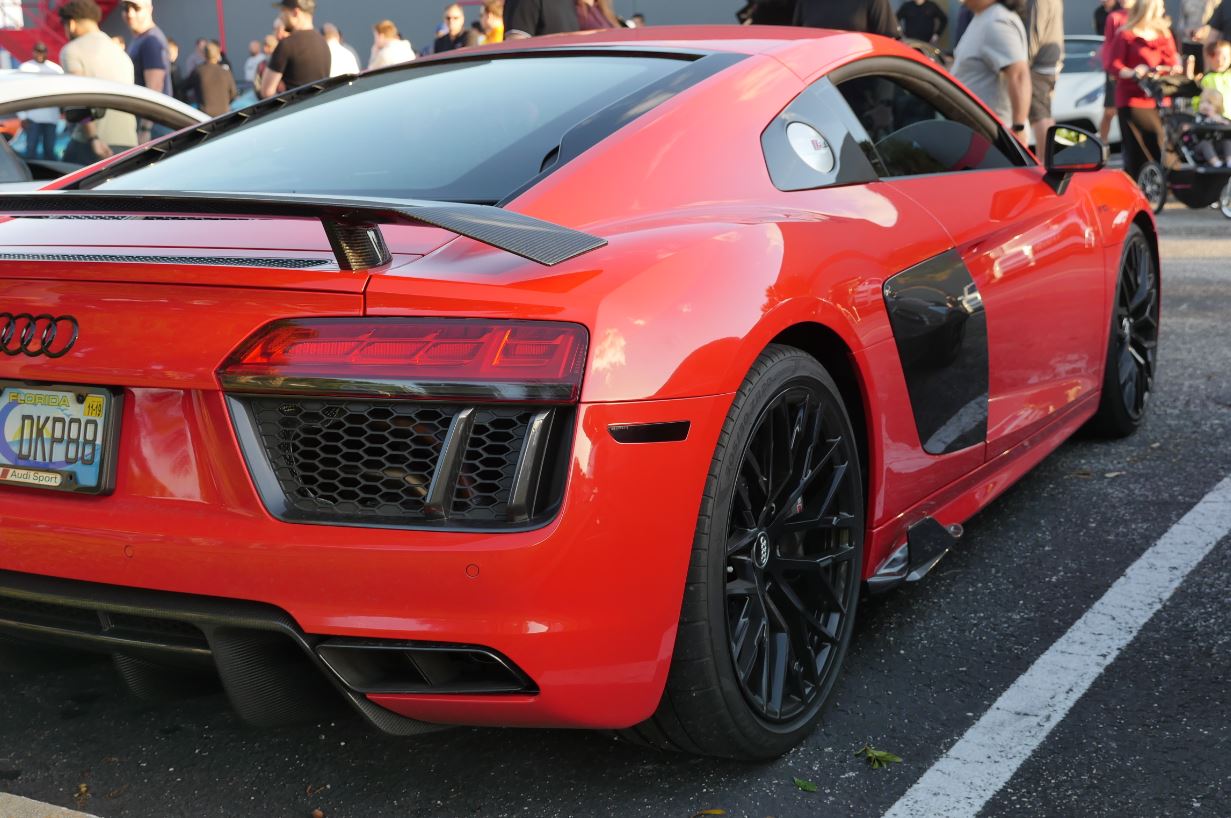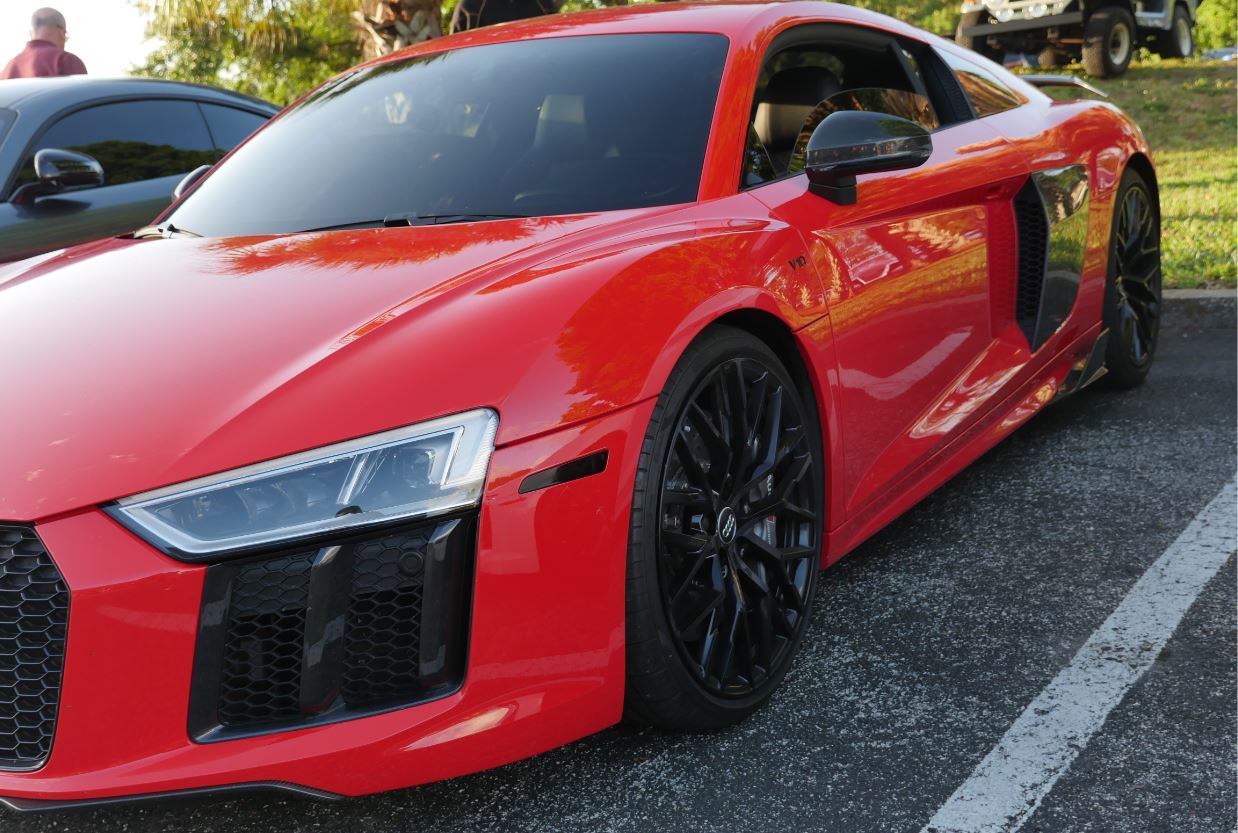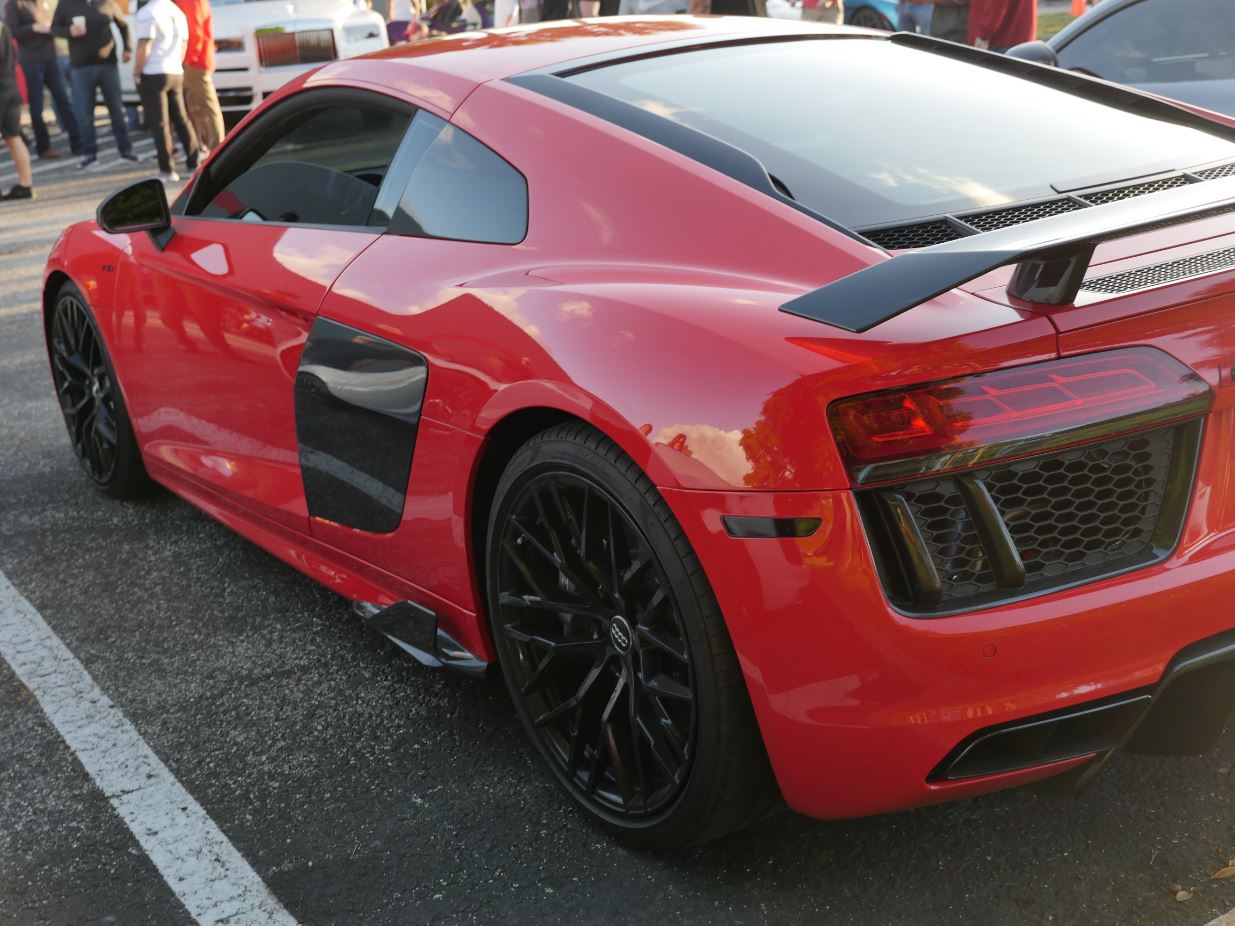 In all, if you want some quick motivation to make a stop to the Cars and Coffee around you and enjoy what your state has to offer in the realm of high speed.
---
---