Audi SQ8 TDI - A High performer is released in Hybrid form
---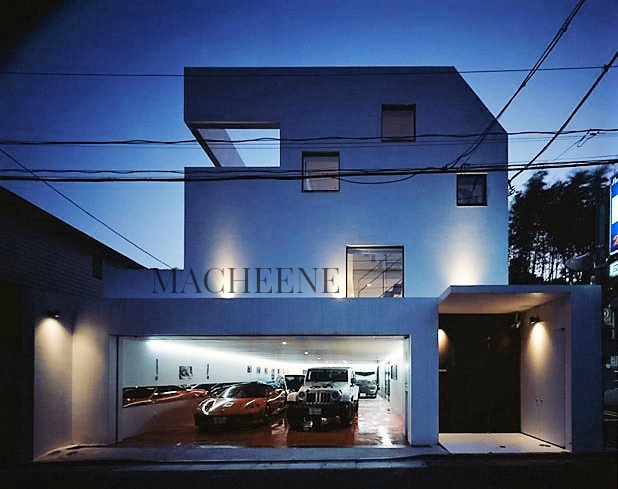 admin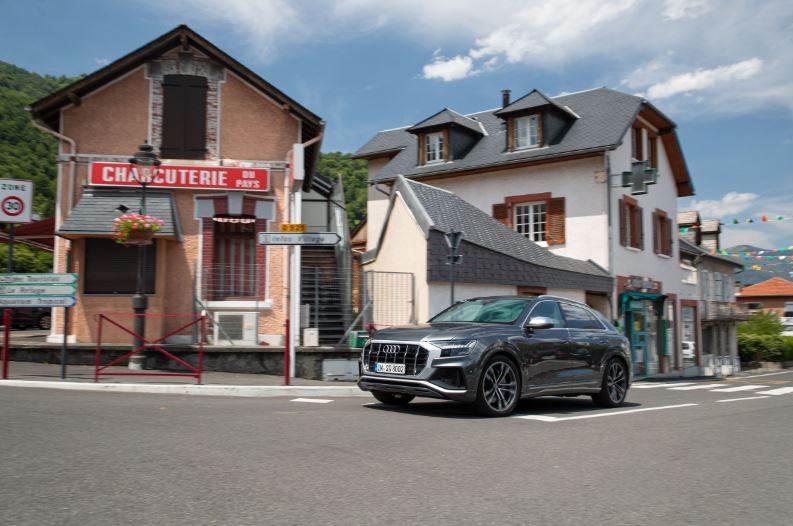 Audi SQ8 TDI - A High performer is released in hybrid form


If you're not familiar with the Audi S-Line it's meant to bridge the gap between Ultra performance and high-end luxury the model before you truly want to break your neck or some say the model with the most usable performance. Audi usually reserves a highly tuned V8 or V6 to help induct some power for the user experience. In this realm of electricity, Audi has chosen to do something totally different due to the strict European emission laws, this new version of the S-Line boasts some overlapping technologies that make it an interesting choice for sports enthusiast.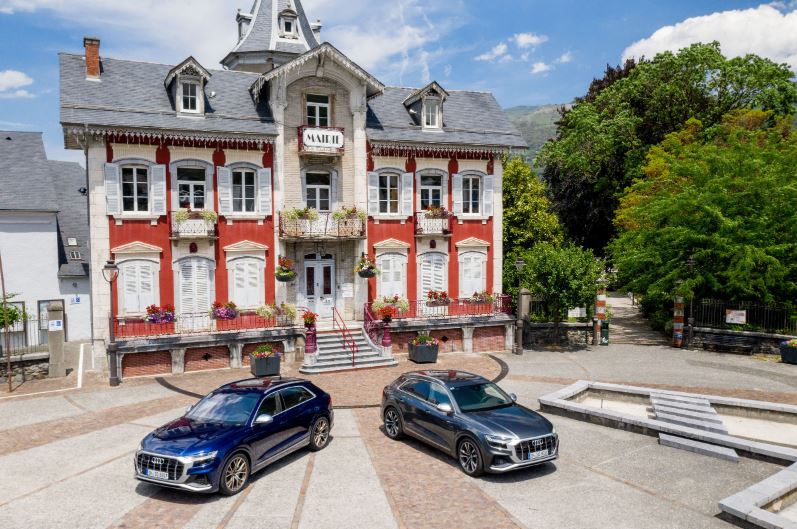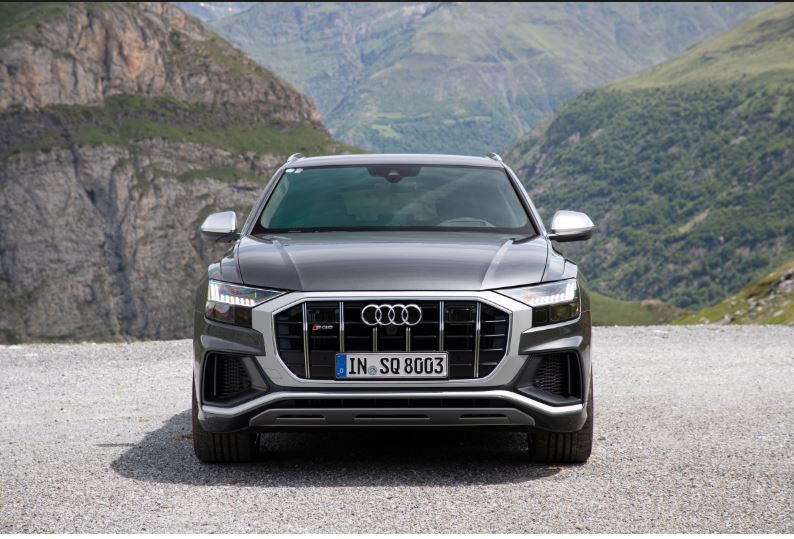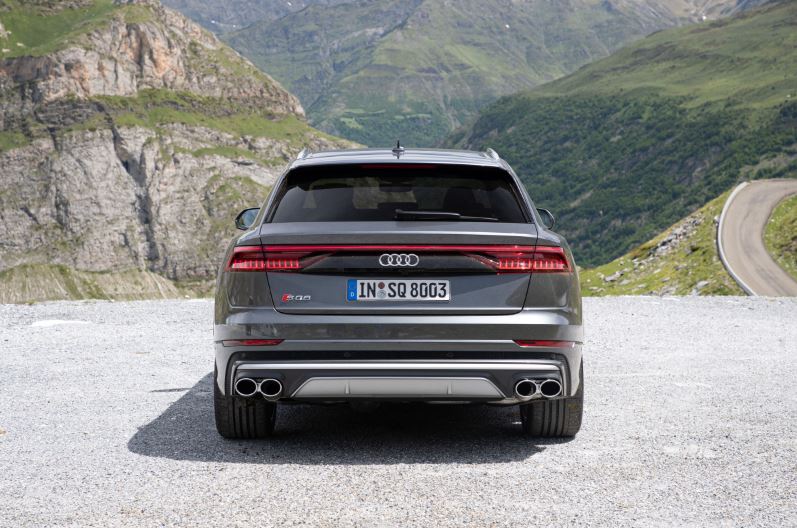 Diesel and Electric - Mechanics:
Let's talk about the 2 prong methodology which includes Diesel, and Electricity will start with all the Tesla fans, the advantage serve of Tesla is its dependency on electric power for acceleration, a car that doesn't wait for turbos or superchargers to spool up makes for a quicker vehicle. Audi has chosen to use a portion of its power for this effect in addition to fuel savings with the strain of making gas power by providing a 48-volt electrical system. EPC (Electrical Powered Compressor) in affect supplements the spool of the effect of the turbochargers, providing the car with great acceleration 0-60 in 4.8 Seconds when you have a near 2-ton vehicle to move something this big that fast is exceptional but it makes sense because of the other factor in the two-prong attack the Diesel. Generating the torque down low is a specialty of Diesel engines this tune makes 663 lb torque between 1,250 and 3,250 RPM's, and with the help of 435 Horse Ponies starting at 3,000 RPM's the All Wheel Drive explosion is made real through an 8 Speed Tip Tronic transmission. If I say the next line your heart will probably soil from content if they make the comment that well your just killing the gas and spinning your wheels you would be happy to know that this car offers a combined gas mileage 30.2 mpg.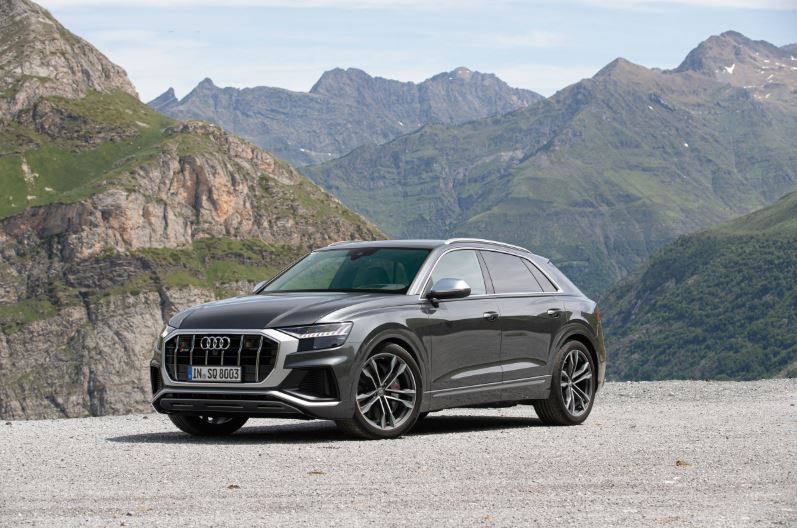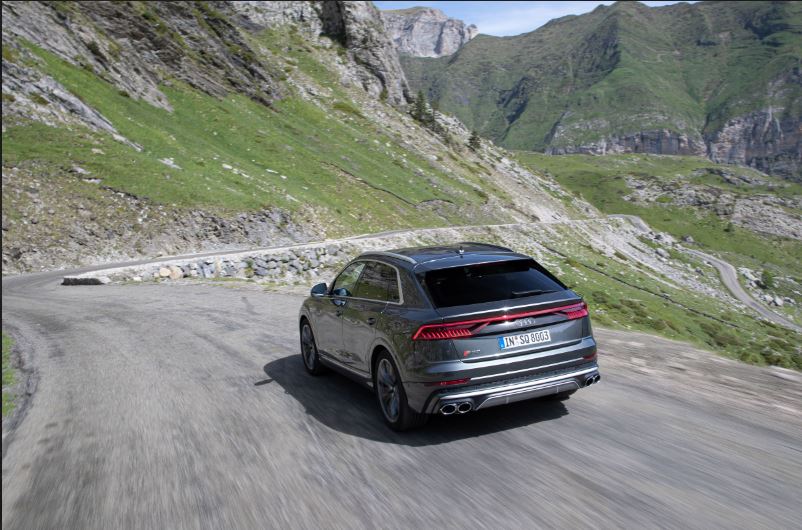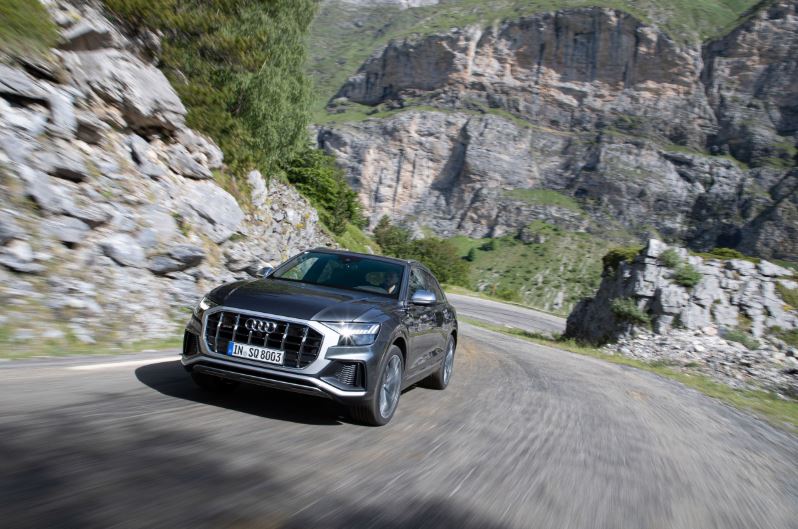 Suspension

I like the way she moves, Outkast had that as a chorus in a line of one of their hit songs but this is a Big Gal one that needs a lot of help to move around and that it gets, Audi's adaptive driving dynamics play tricks with your mind by adding an Adaptive Air Suspension that levels the body dependant upon the situation. Torque is distributed behind 4 wheels with the rear wheel taking the bulk of the torque especially during high-speed driving. In addition to the Adaptive drive heights, Audi adds rear wheel steering which works itself in the tightest of bends to add better maneuverability. In addition to the wheel gadgetry, you add on stabilizers aided by a motor for each corner which reduced spring on rough roads and reverses there position to act as a tight rope to your suspension to add a mastery in handling so you can push with confidence.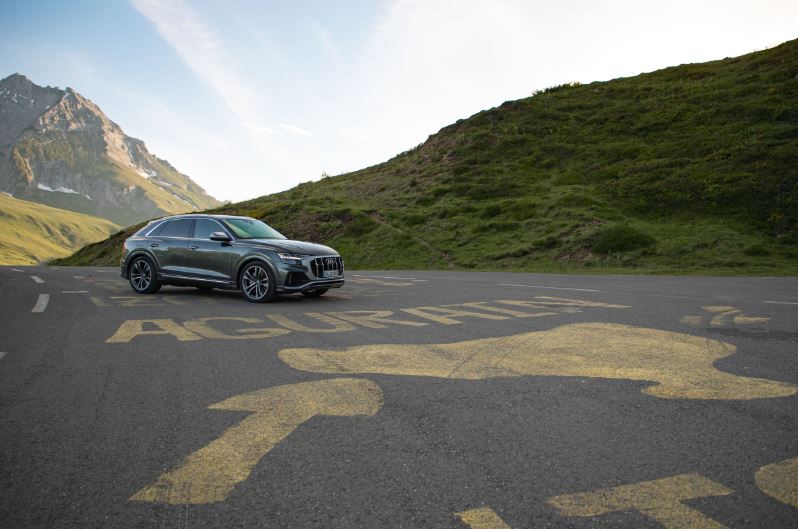 Visuals

When you add in all of the features its a shame that Audi adds one more snicker bars for you to want to buy this vehicle included in which is the specific Audi S-Line package. The sexy Q coupe is made more sporty with 21 to 22-inch rims, attention to detail is paid even in the areas that you cannot see with an underbody that is painted the same color as the seeable frame. LED lights, 4 Quad Exhausts, S Line badging throughout culminate the completion of the new 4 door Coupe SUV.
In all a good start for another beginning will there be enough time to release an R version of this SUV if not we can enjoy the addition of the S-Line to satisfy many of the driving needs.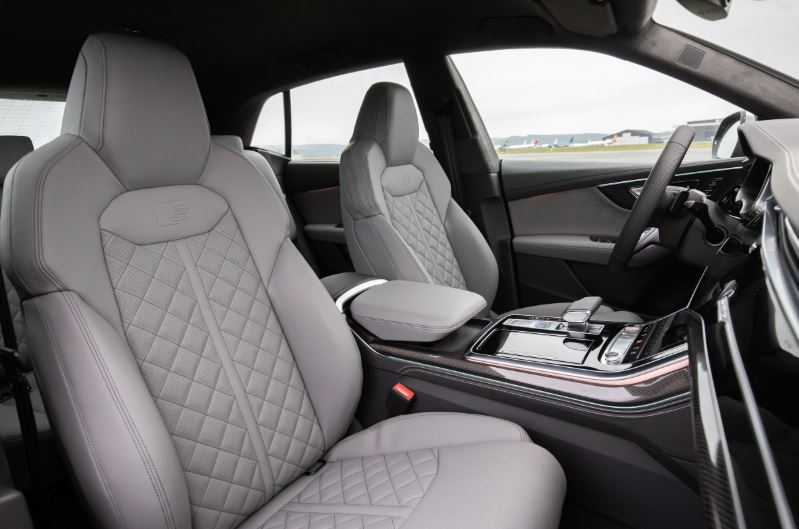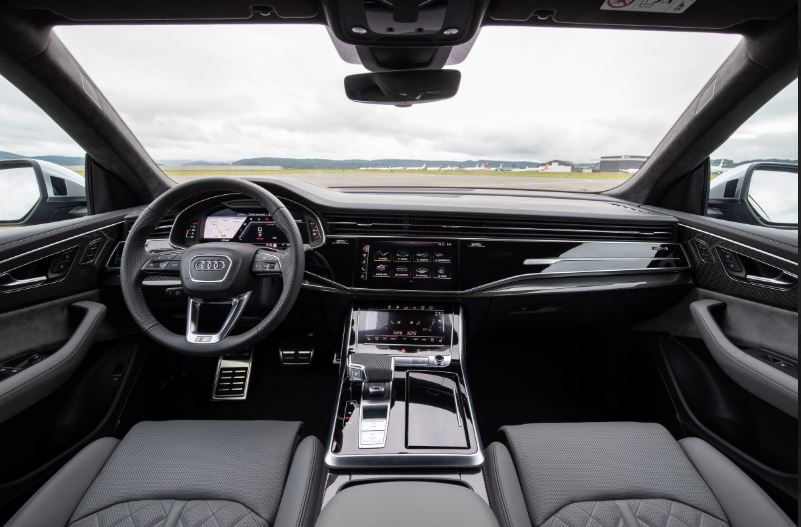 Specification:

Engine: 4.0 TT V8 Diesel with electrical assists
HP and TQ: 435 HP and 663 LB TQ
0-60: 4.8 Seconds
Top Speed: 155 MPH
Gas Mileage: 30.2 MPG combined
No starting price announced stay tuned at Macheene.com for additional detail and test drive when it is released.
---
---