SAY IT AIN'T SO, MORE HORSEPOWER FOR THE HELLCATS: CHALLENGER | CHARGER | DURANGO
---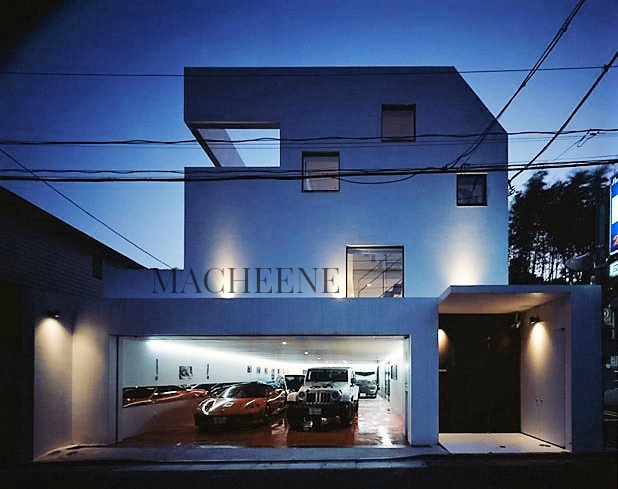 admin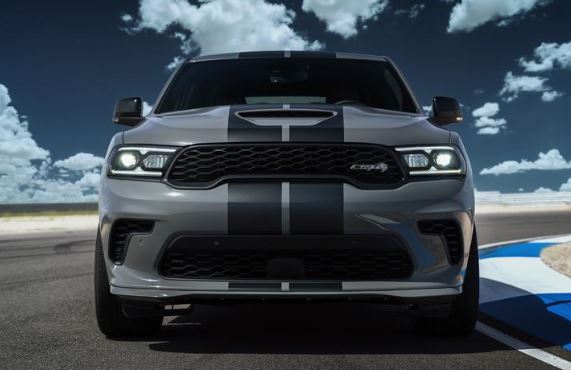 SAY IT AIN'T SO, MORE HORSEPOWER FOR THE HELLCATS: CHALLENGER | CHARGER | DURANGO
Challenger SRT Super Stock
6.2 Supercharged V8 | 807 HP | 707 LB TQ | 8 Speed ZF Trans
0-60: 3.25 Seconds | 1/4 Mile: 10.5 Seconds - 131 MPH | Top Speed: 168 MPH
So here goes the storyline of a car manufacturer that has done more with less, and basically expanded the life of the Muscle Car Brand for as long as they want to keep it because we love it. Dodge a underling of the FCA, and prior to Chrysler has basically help saved the American Car Company along with the Jeep brand. While little brother was known in the past as just a cheap sports brand, times of have changed and now in my mind the last muscle car company still lives. The story culminated with bailouts and spawned the birth of the Dodge Challenger has now made the brand a revered actor, or sports hero in the automotive world. So if it's not broke why fix it is the moniker, they walk the rope tightly and now we have additional updates that make sense with body kits and HORSPOWER...remember to leave out the E.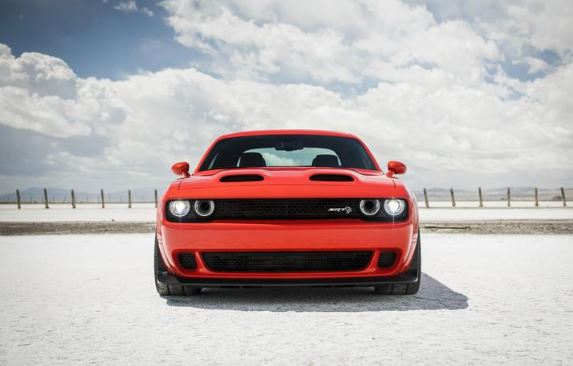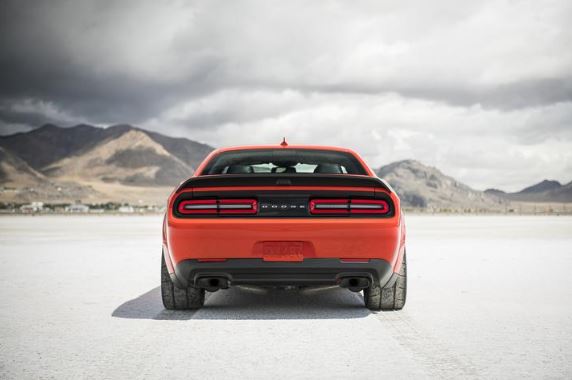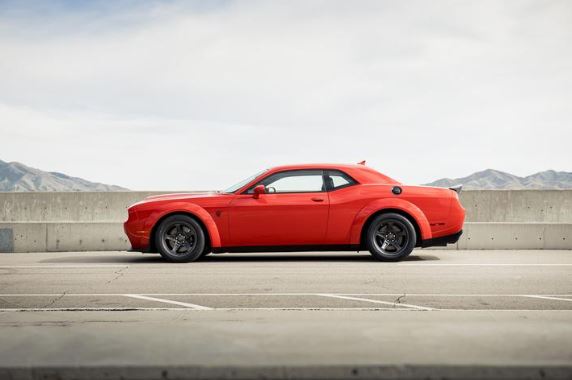 Let's start with my favorite two-door muscle car, size, great looks, and just a presence no matter what it sits next to, this better have 14 feet wide of parking space animal gets better with a version called the SuperSport (hey at least they give it a different name). The car's focus is less track laps but more so forcing you to repair the asphalt with a few tricks passed down from the top of the line Demon. The SuperSport gets the wide-body treatment but adds on some more tricks with the engine displacement which rises to over 800 HP and some Drag Radials spanning 315's all around to make sure you can the power down. No this doesn't have the race gas option that gets you to 840 HP that's just a Demon trait, but you get as close to the Demon as possible with a drag strip listed 1/4 mile time of 10.5 Seconds at 131 MPH. All this amounts to is a lower top speed due to the tires as well as the 3.09 Final Drive which optimizes drag stip performance.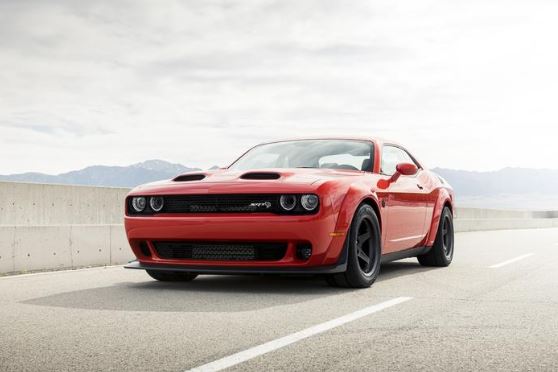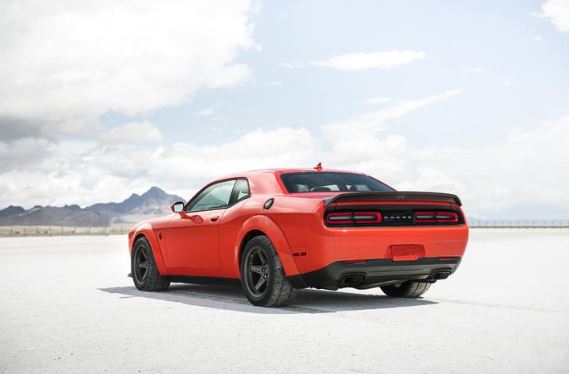 Charger SRT Hellcat Redeye Widebody
6.2 Supercharged V8 | 797 HP | 707 LB TQ | 8 Speed ZF Trans
0-60: 3.6 Seconds | 1/4 Mile: 10.6 Seconds - 129 MPH | Top Speed: 203 MPH
If a two-door can't assist you with the kids or friends, well no problem. The Redeye moniker finally reaches the Charger. This beast is fitted with 305's all the way around with 20 inch Carbon Fiber wheels to make it appear a little lighter. That rubber also makes this the more trackable of the two as this is meant to show a little bit of flexibility on a road course. The body kit makes the charger 3.5 inches wider on the wheel well.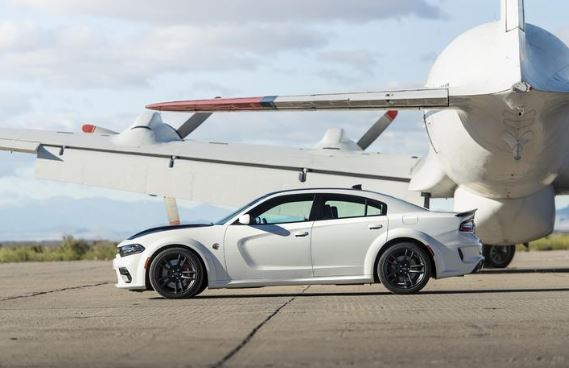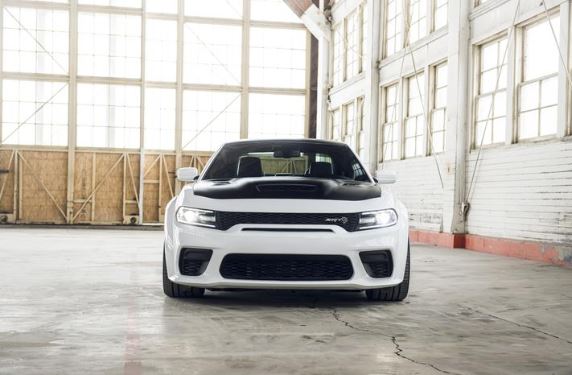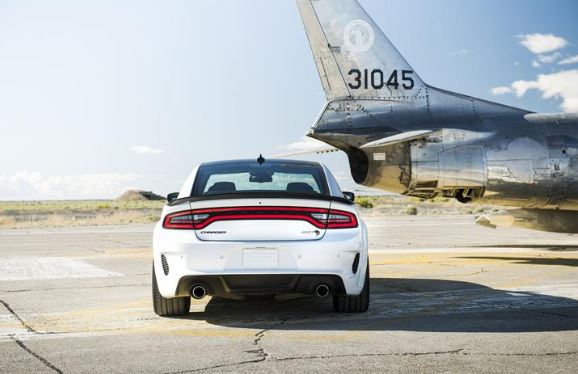 Let's go why this is different it's not just an engine retune a couple more pieces of sugar in this pie. I'll let Dodge tell it because they did this so well:
Largest factory supercharger of any production car – 2.7 liters versus 2.4 liters
Increased boost pressure: 14.5 psi versus 11.6 psi
Higher rpm limit: 6,500 rpm versus 6,200 rpm
Fuel: Two dual-stage fuel pumps versus one:

At full throttle, the Dodge Charger SRT Hellcat Redeye consumes 1.43 gal/min (5.4 liters/min) of fuel – enough to drain the fuel tank in just under 11 minutes, yet is still rated at 22 miles per gallon (mpg) when driven in normal highway conditions

Larger induction air box with three sources of intake air:

Functional, newly designed performance hood
Mail-slot grille opening
Air box opening near wheel liner
In all this may be the darling of the group if you have a group of 4 but what about the dog, don't worry I got you next see below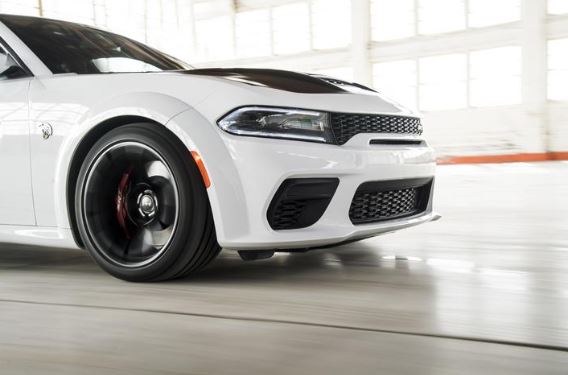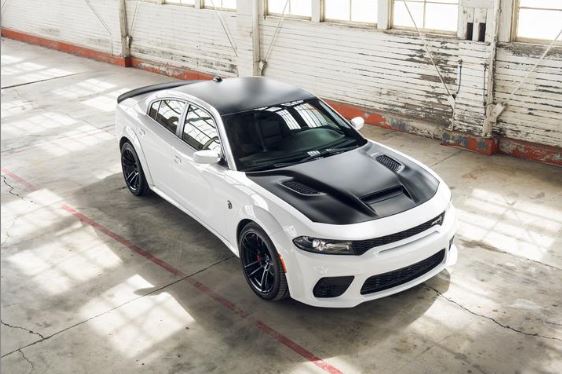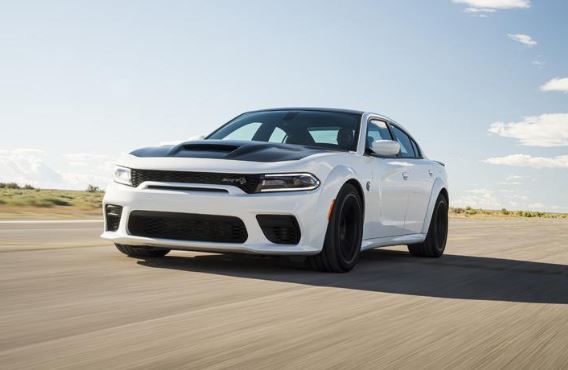 Durango SRT Hellcat
6.2 Supercharged V8 | 710 HP | 645 LB TQ | 8 Speed ZF Trans
0-60: 3.5 Seconds | 1/4 Mile: 11.5 Seconds - 120 MPH | Top Speed: 180 MPH
So you got more luggage to carry and some more anifamilies to work with. No problemo you can have fun to in the fastest SUV that can haul up to 8,700 LB on the tailgate. The Durango finally gets the Supercharged treatment in this three-row behemoth. The car has a lot more turn and go than you think running 1.5 seconds faster than the SRT 392. The work taken was not just sticking in a bigger engine there are some exterior changes to the fascia to make this all the more special. Chin splitter, Oil Cooler, additional air guides on the hood with a snorkel for cold air induction are some of the unique habits that Dodge has implemented on its sedans that make its way to the kitty cat. Rear spoiler creates an aerodynamic balance that pushes in upwards of 400% percent more downforce. The advantage serve for all of these Durango's is the AWD system, which will make it real-world time quicker than the Charger or the Challenger outside of prepped race track.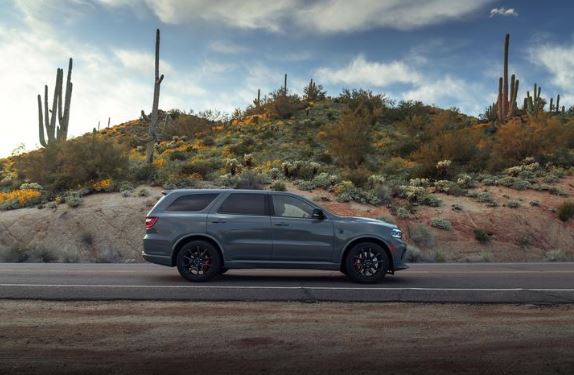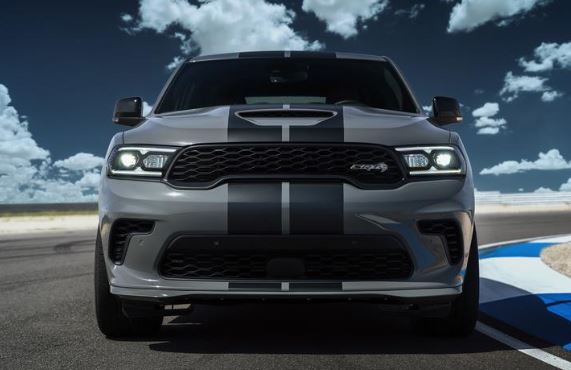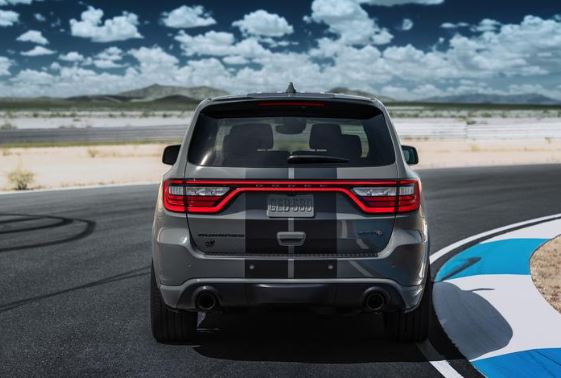 Suspension:
More comfort in Auto mode and better handling in Track mode:

Thanks to a tuned internal rebound spring coupled with a matched upper top mount, the dynamic tuning range is increased
Rear damper top mounts are 18 percent stiffer

More responsiveness with 20 percent increase in total rebound control
More grip with reduced understeer by 2.5 percent, allowing the driver to go into a corner faster and exit quicker
More stability turning into corners with an improved roll gradient of 5 percent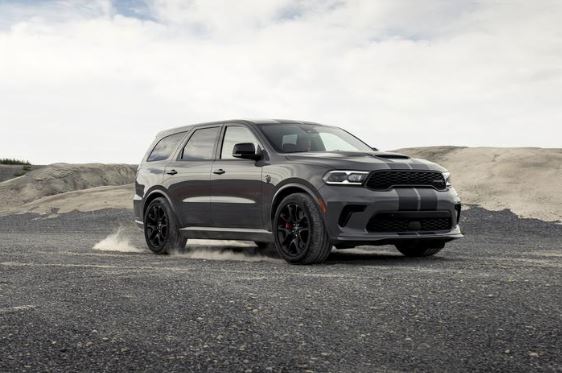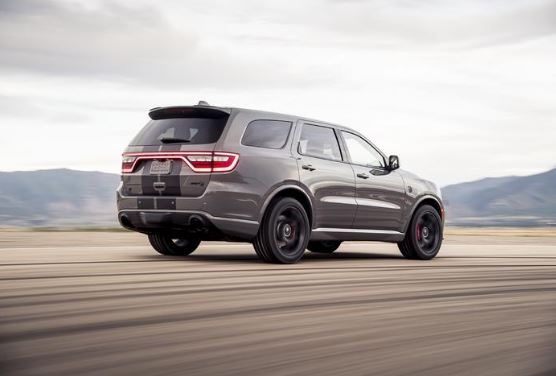 Engine:
st-iron engine block with water jackets between the cylinders for optimal cooling
Forged-steel crankshaft with induction-hardened bearing surfaces
Specially tuned crankshaft damper, burst tested to 13,000 rpm
High-strength, forged-alloy pistons
Powder-forged connecting rods with high-load-capacity bushings and diamond-like, carbon-coated piston pins
Piston-cooling oil jets
Heat-treated aluminum-alloy cylinder heads
Sodium-cooled exhaust valves, hollow-stem intake valves and steel-alloy heads that stand up to temperatures as high as 1,652 degrees Fahrenheit (900 degrees Celsius)

Cold-air scoop in the lower front fascia helps feed the supercharger and the Hellcat engine's 92-mm throttle body.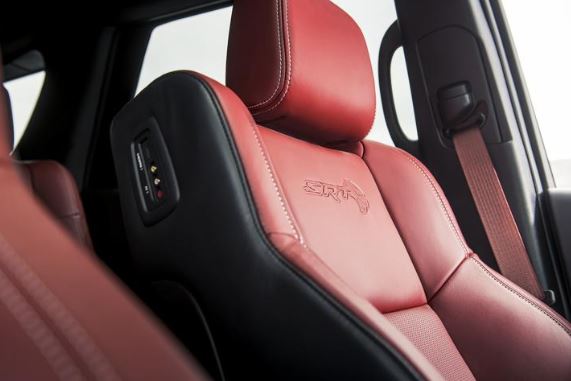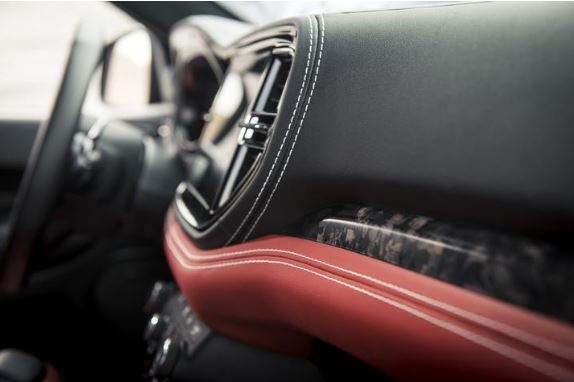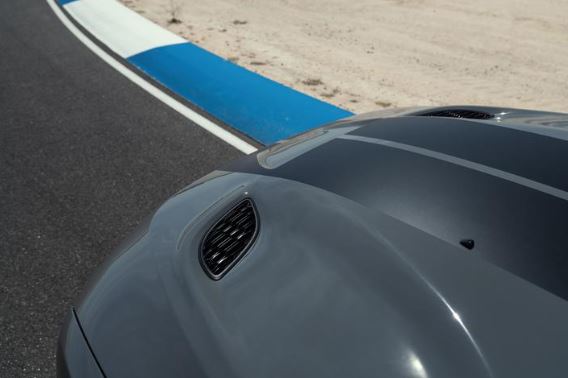 It's been a long way to hell and I can't say there is not any sin left in this world with these guys out there. Thank you Dodge!!!
---
---