This is not an LA Highway: But There is a Bronco - 2020 FORD BRONCO RELEASED
---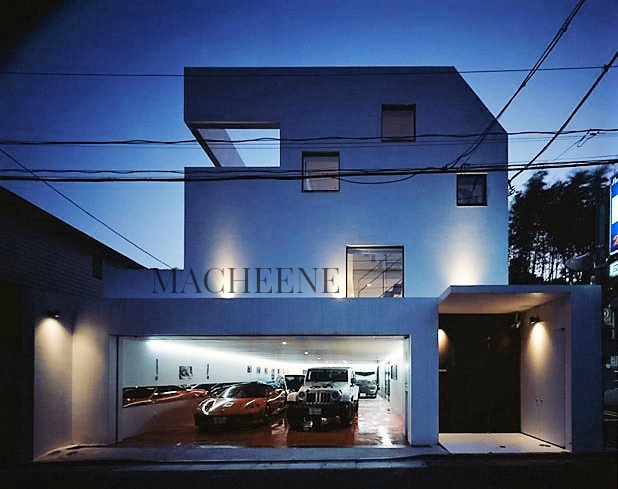 admin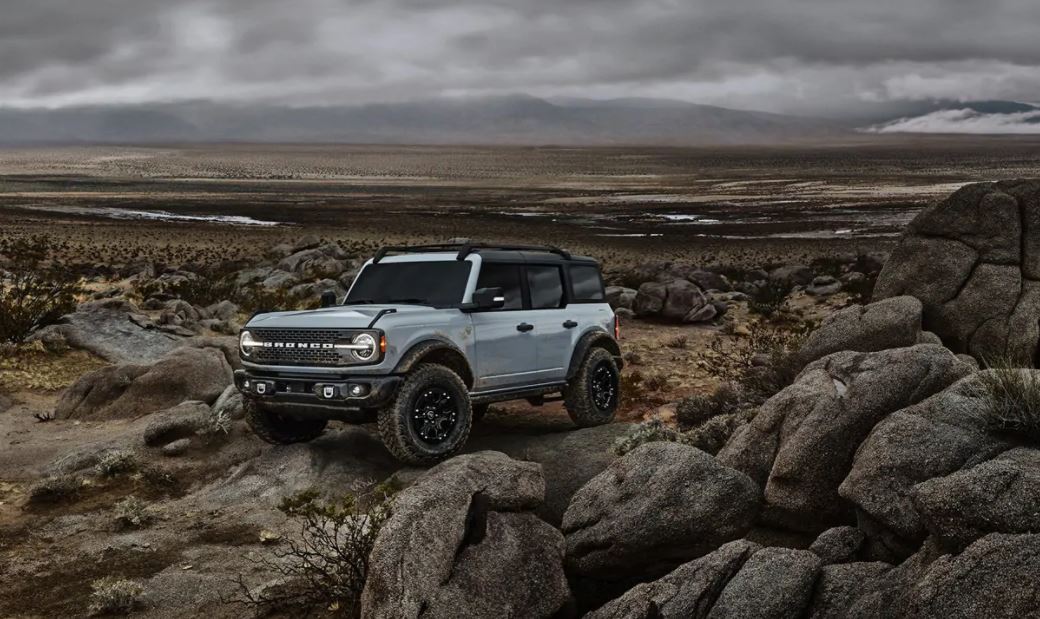 This is not an LA Highway: But There is a Bronco - 2020 FORD BRONCO RELEASED
It's been a long road back, matter fact I think the headliner is probably the last memory of the Ford Bronco, Dearborn's answer to Auburn Hill's popular off-roader the Jeep Wrangler. This time around there is a bit more competition or at least competition that thinks there entering in this sizzling market. One that is fed by folks that probably never ever know the capabilities of these trucks. So if the '90s brought back good memories 2021 is sure to last a lifetime.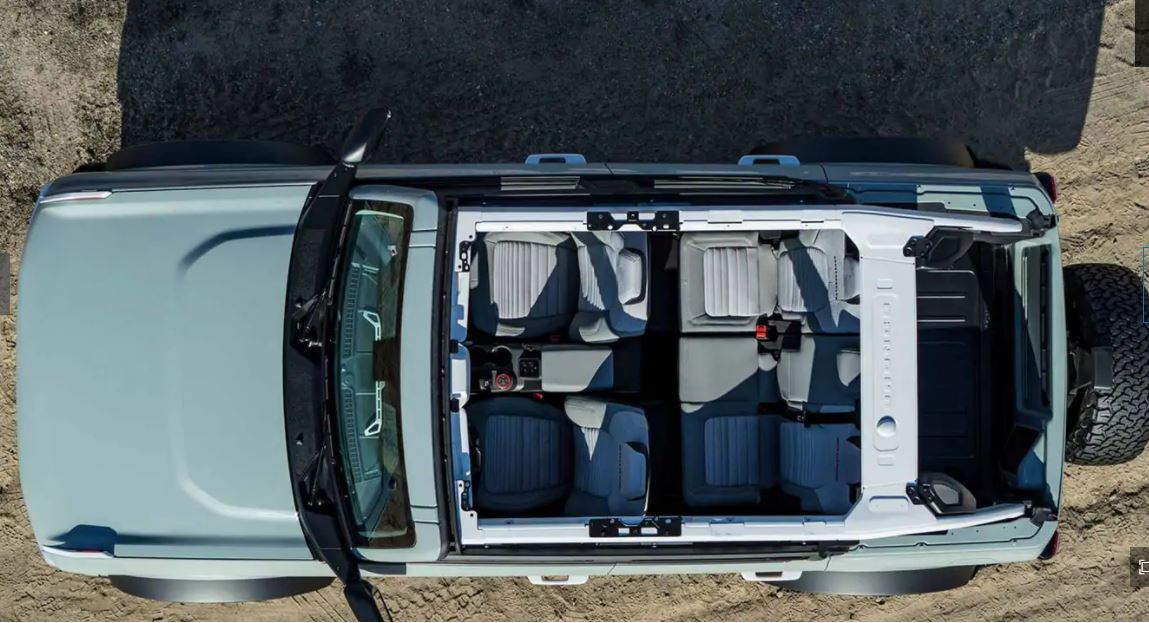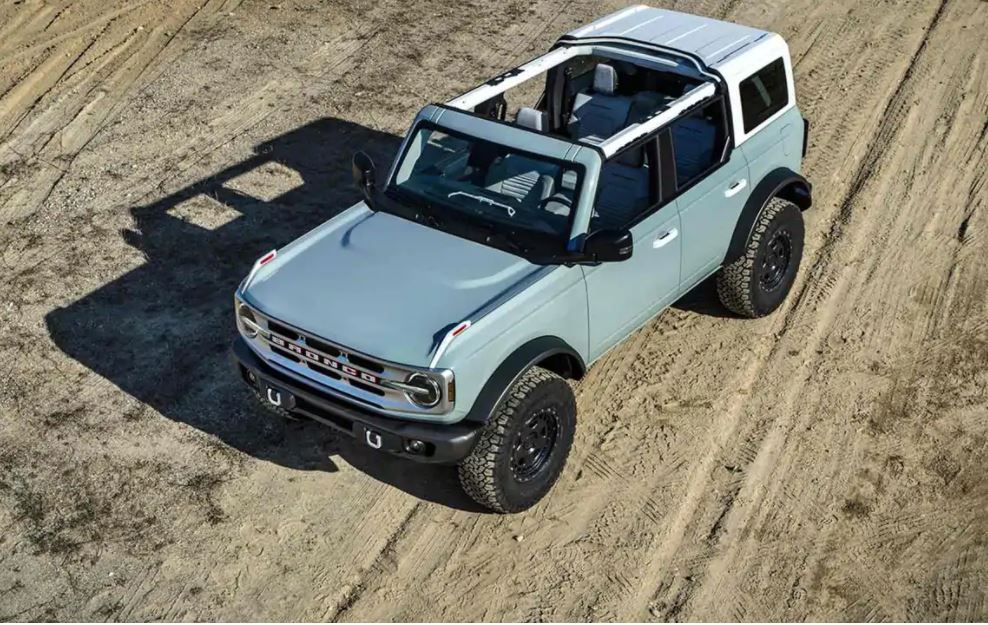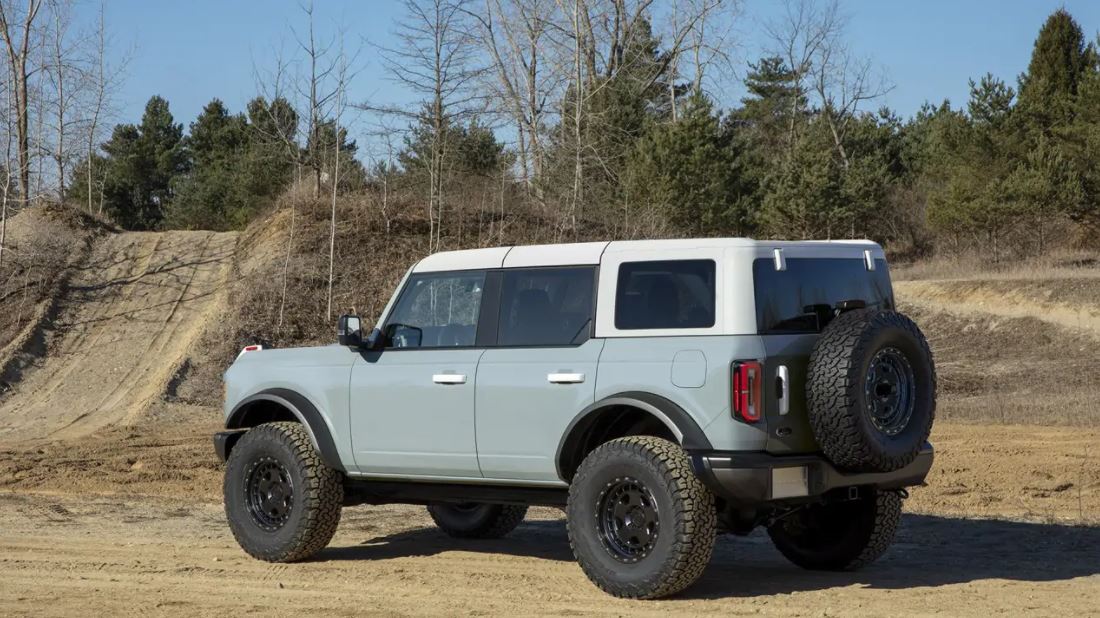 1996 to 2021 nothing really in common except the in-between last release Bronco and this new one. From the onset, as it should be the presence of this off-road mauler is outstanding. The design shows a little retro added on with some of the suave touches that these SUV's have, don't be surprised to see this as the best selling family truck in a few years. Let's talk about the design:
Everything has a purpose I mean everything, With square proportions and short overhangs it tells you that this is a boulder rock best friend, the wide stance induces the thought that this is different, the side profile flat with clear cut edges with robust flared fenders. 35-inch wheels for off ride purposes Fully boxed with a suspension stoic in rigidity because of the steel compound that allows for 17 additional support for suspension travel and the appearance continues with the 11.6-inch ground clearance, talk about taking me higher. LED lights, a front camera, and the ability to removable doors continue to drive this is a BAD ASS truck argument along with the attention detail with mounting mirrors outside of the door surface. Other did you know's are the Trail sights on the fenders that act as tie-downs, don't worry about the frameless doors they can all be put in the truck without issue. Now is this all looks and no brawn let's detail the stats: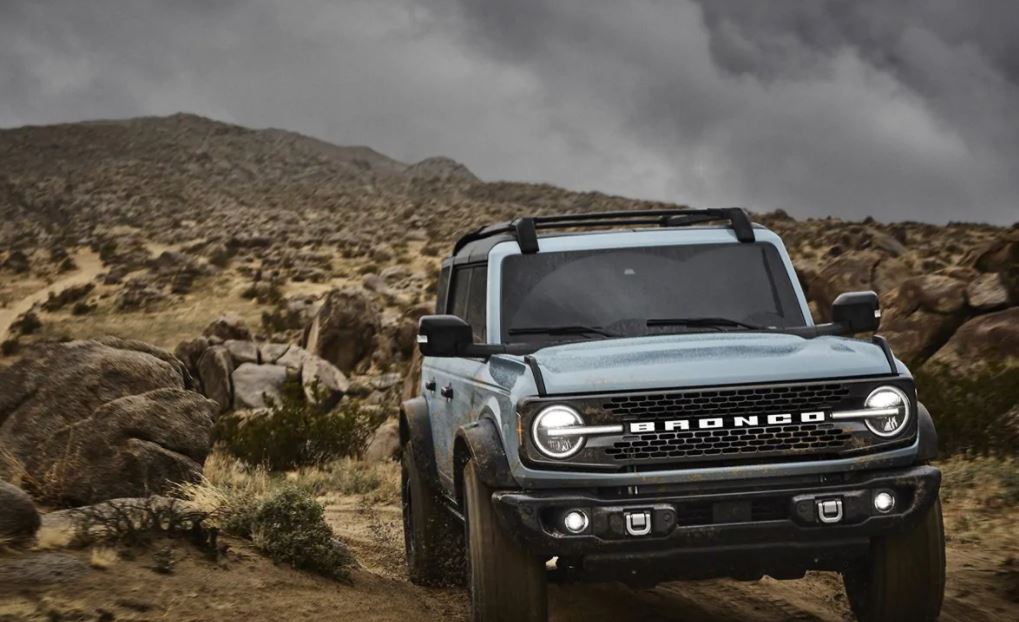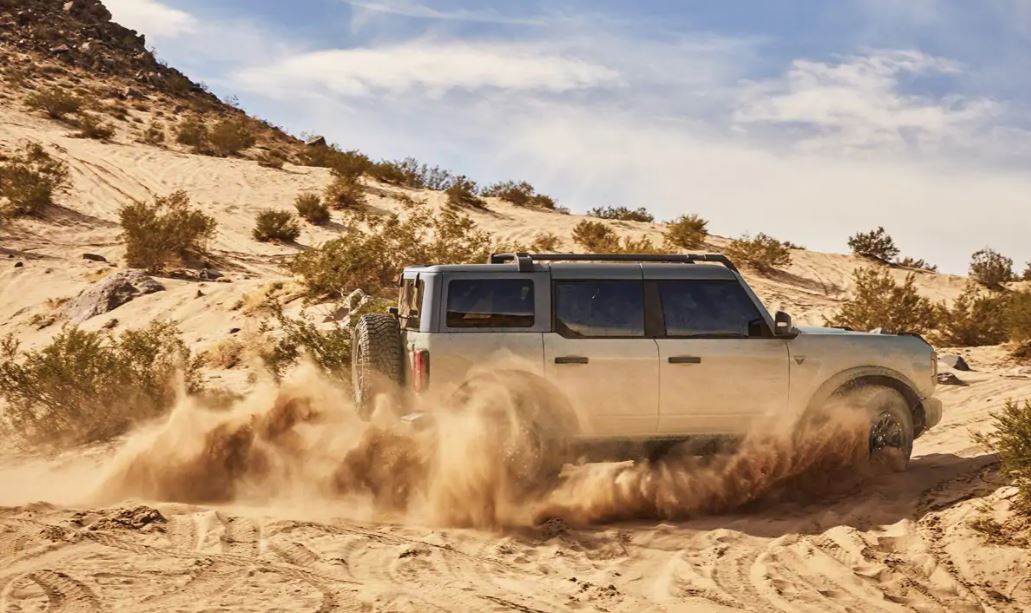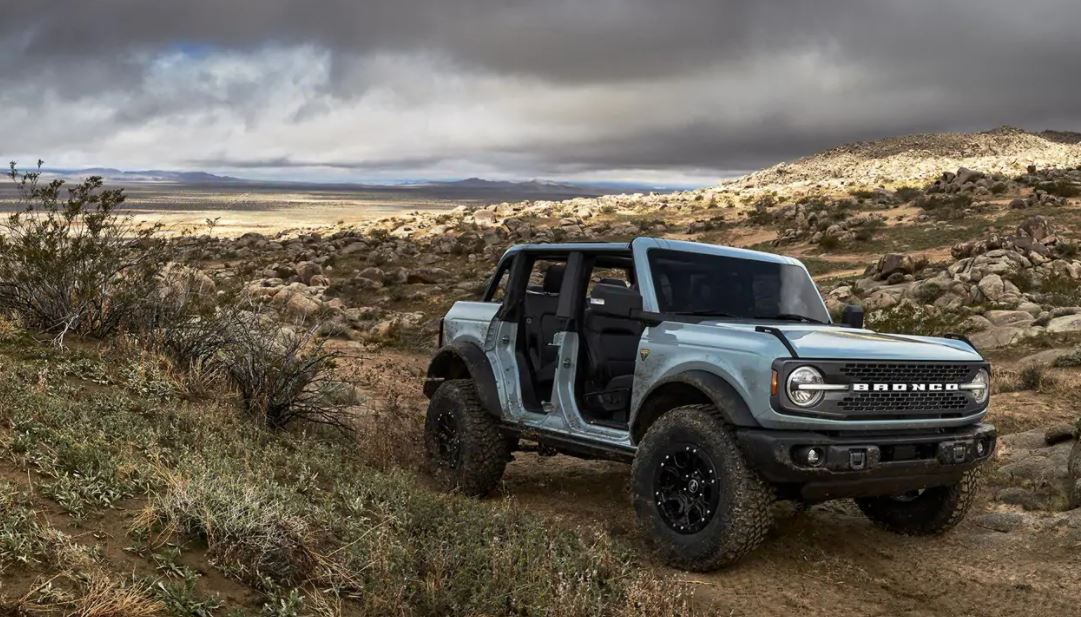 Engine Choices:
2.7 TT V6 - 310 HP - 400 LB TQ
2.3 TT 4 Cylinder - 310 HP -270 LB TQ
Transmissions:
7 Speed (6+1) Manual
10 Speed Automatic Transmission
So you see the advantages are almost double mount on the wrangler with the manual tranny, and powerful 2.7L TT V6. Did I say this could go off-road, let's go into the detail solid rear axle and independent front differential the system utilizes a 2-speed electronic shift on the fly transfer case that emphasis no terrain is tough enough for this setup. Need to crawl you have ratio levels at 94:75:1 this goes a little faster in the advanced 4 x 4 transfer that gets you 67:8:1. A set of coil springs solidify the off-road maneuvering, available Bilstein dampers with end stop control valves are available for off-road durability. Your able to access the Bronco's fierce off road potential through a 7 driver selectable modes:
Normal, Eco, Sport, Slipper, Sand, Baja, Mud/Ruts, and Rock Crawl for whatever your driving pleasure.
The interior is a much improved Ford infrastructure the evolution includes the greatest upgrade and tops the Wrangler by a mile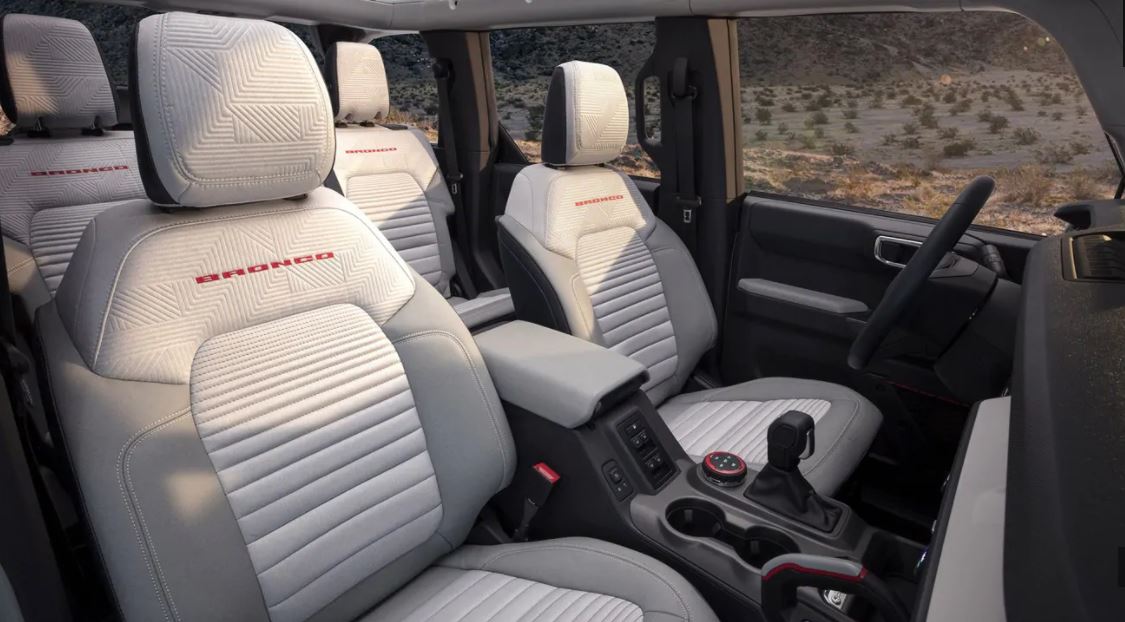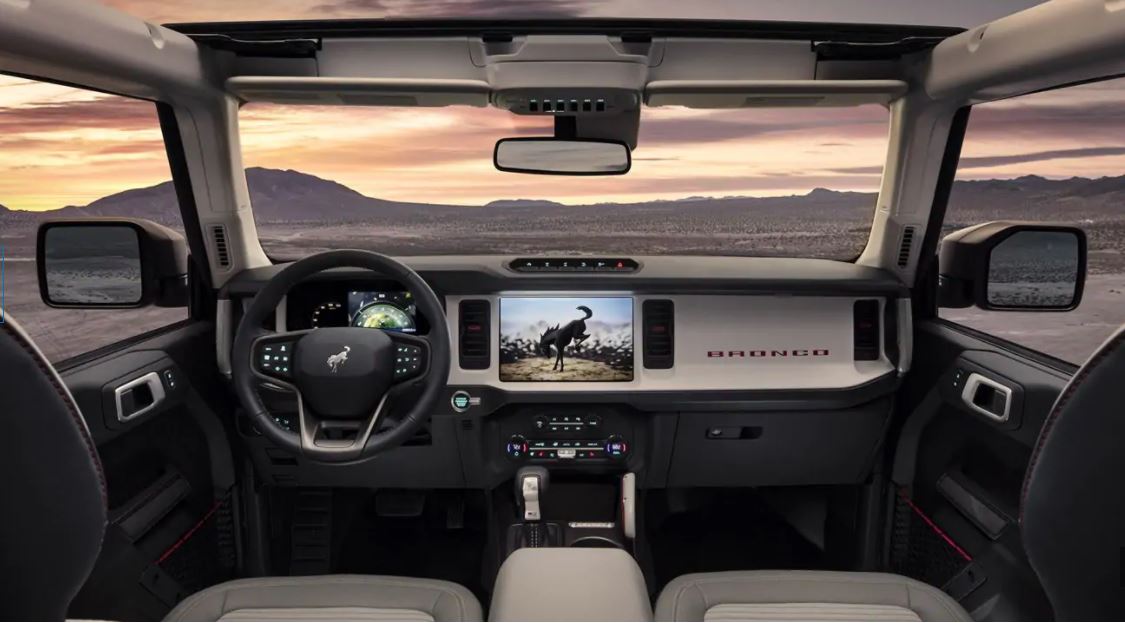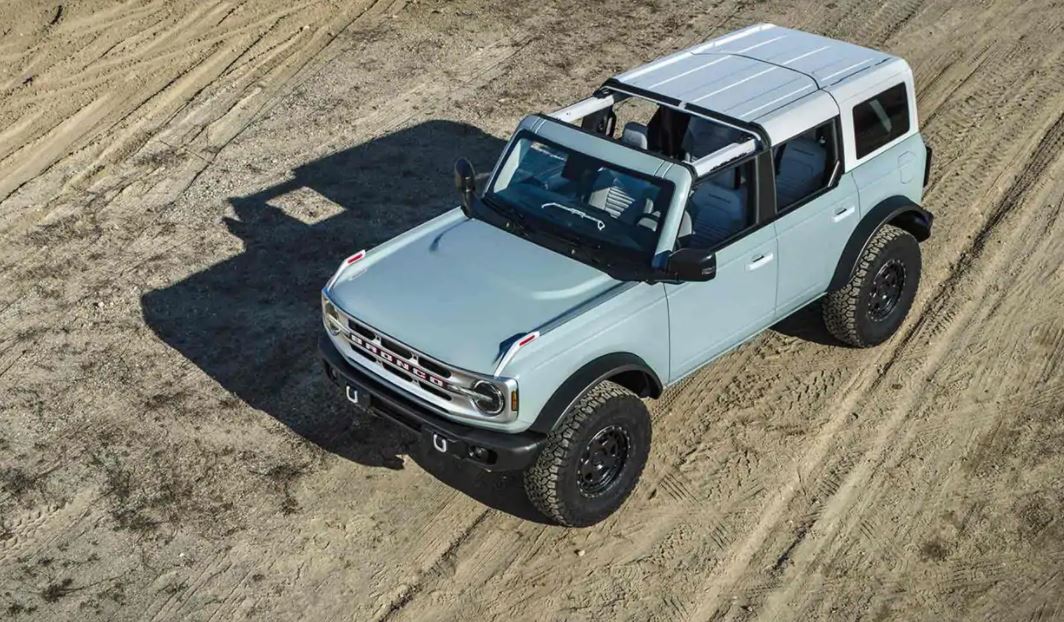 A multifunction color LCD instrument panel is front and center with the transmission
shifter/selector and G.O.A.T. Modes controller in the center console. Available grab handles are integrated into the modular instrument panel and center console, while available MOLLE hooks are mounted in the seatbacks. Attachment points are built into the instrument panel to mount a bring-your-own-device rack, with 12-volt power connections to easily mount cameras, navigation units, phones or other devices.
Further setting Bronco ahead of the off-road competition is an available segment-exclusive 12-inch SYNC® 4 system with over-the-air updates and seamless integration to the FordPass Performance app with off-road navigation – a Bronco class-exclusive feature that allows owners to easily plan, navigate and share their off-road adventures. The SYNC system also displays the available 360-degree camera system with class-exclusive off-road spotter views to provide additional visibility in technical pursuits such as rock crawling.
Bronco's advanced topographic trail maps and more than 1,000 curated trail maps are powered by class-exclusive trail content from NeoTreks' AccuTerra® Maps, Trails Offroad trail guides, and FunTreks trail guides."The trail mapping system er. "It works online or off on either of the navigation-capable 8- or 12- inch SYNC systems, allowing users to select one of the hundreds of available curated trail maps to map out and then track, capture and share their adventures with others."
In all the new Bronco is a win, so much so I am looking at Ford Stock, this is the new king of the off-roaders at least for now.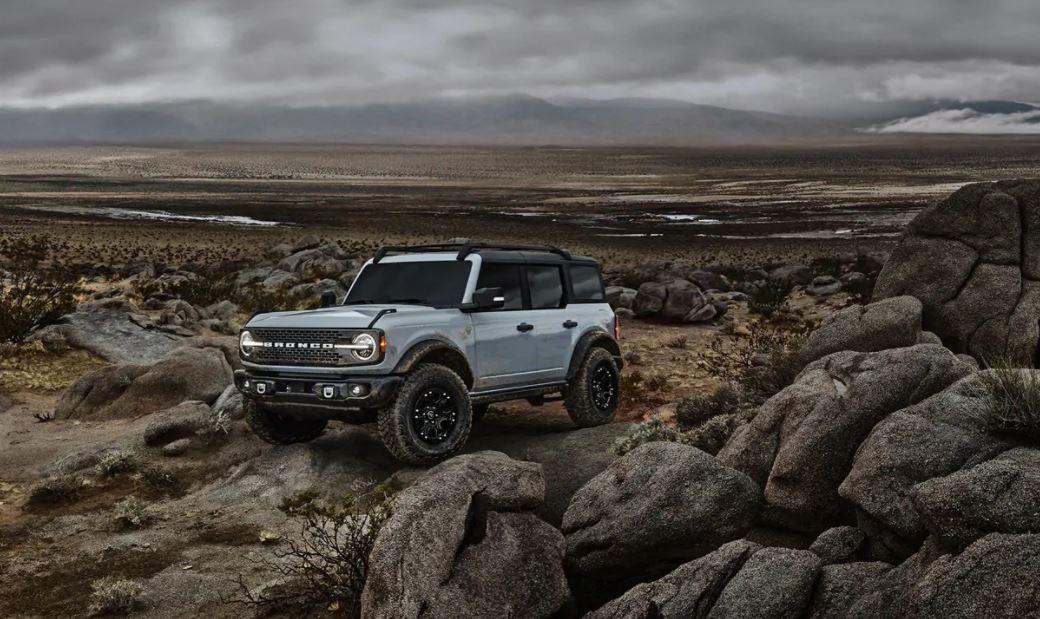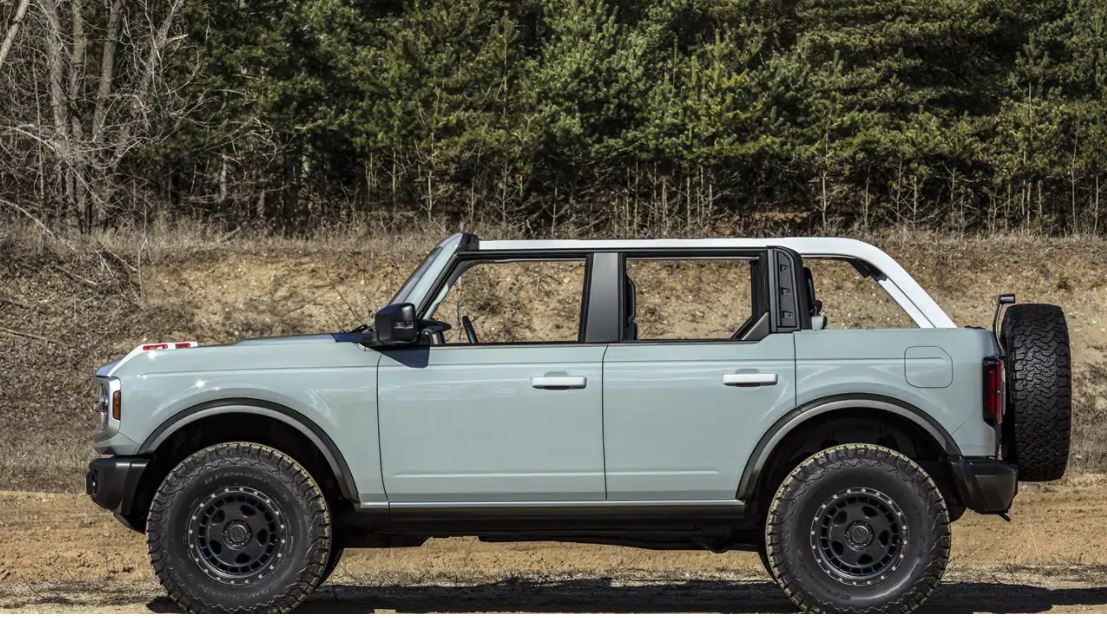 ---
---